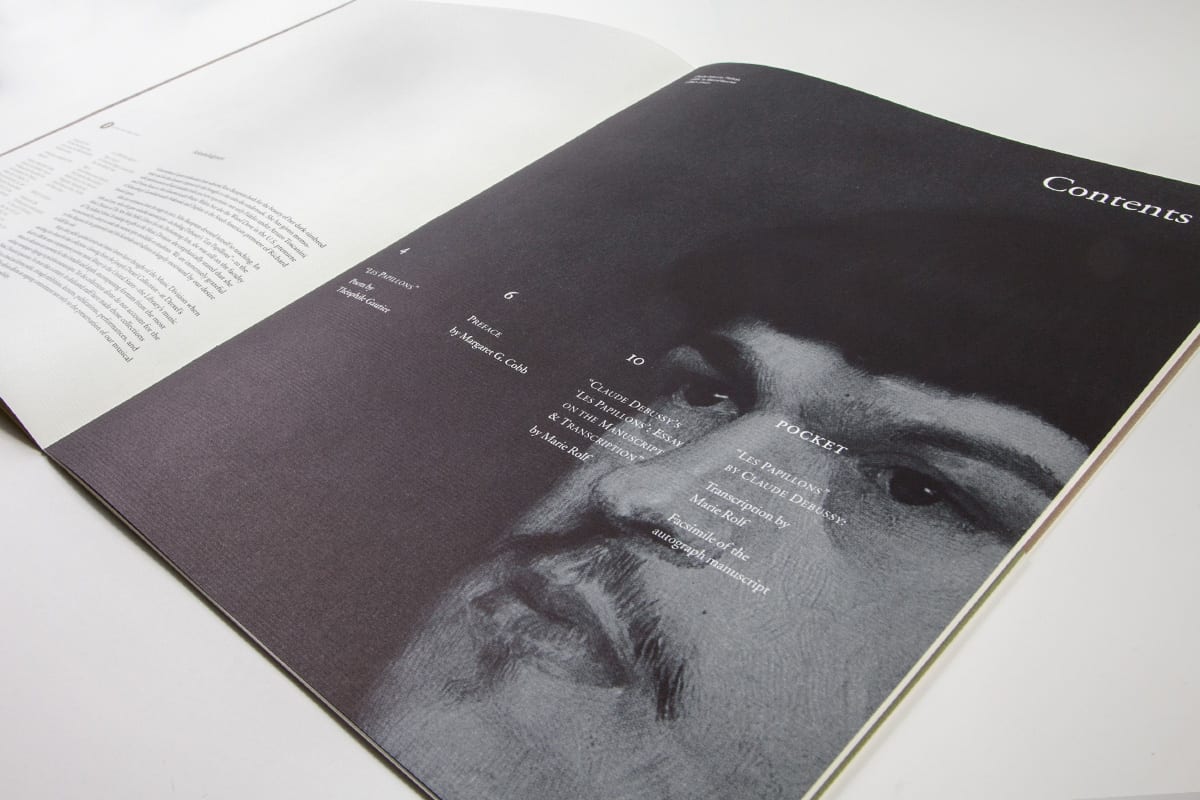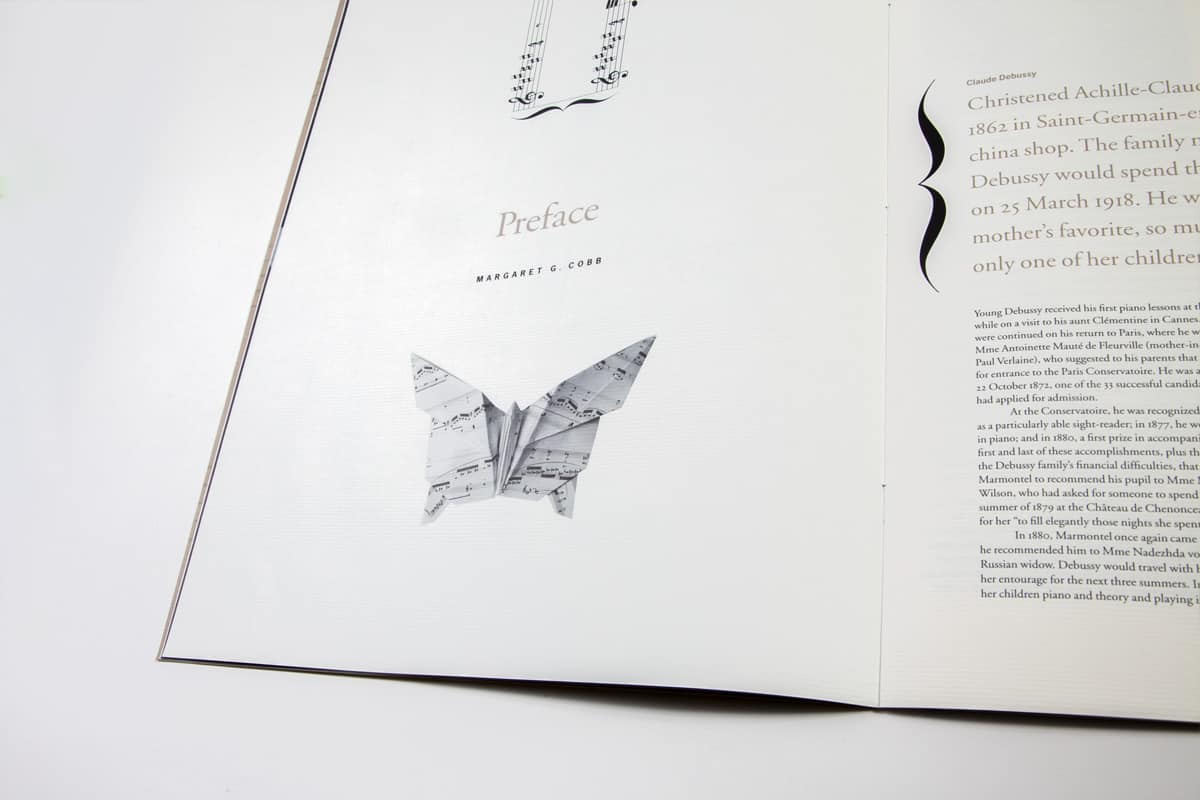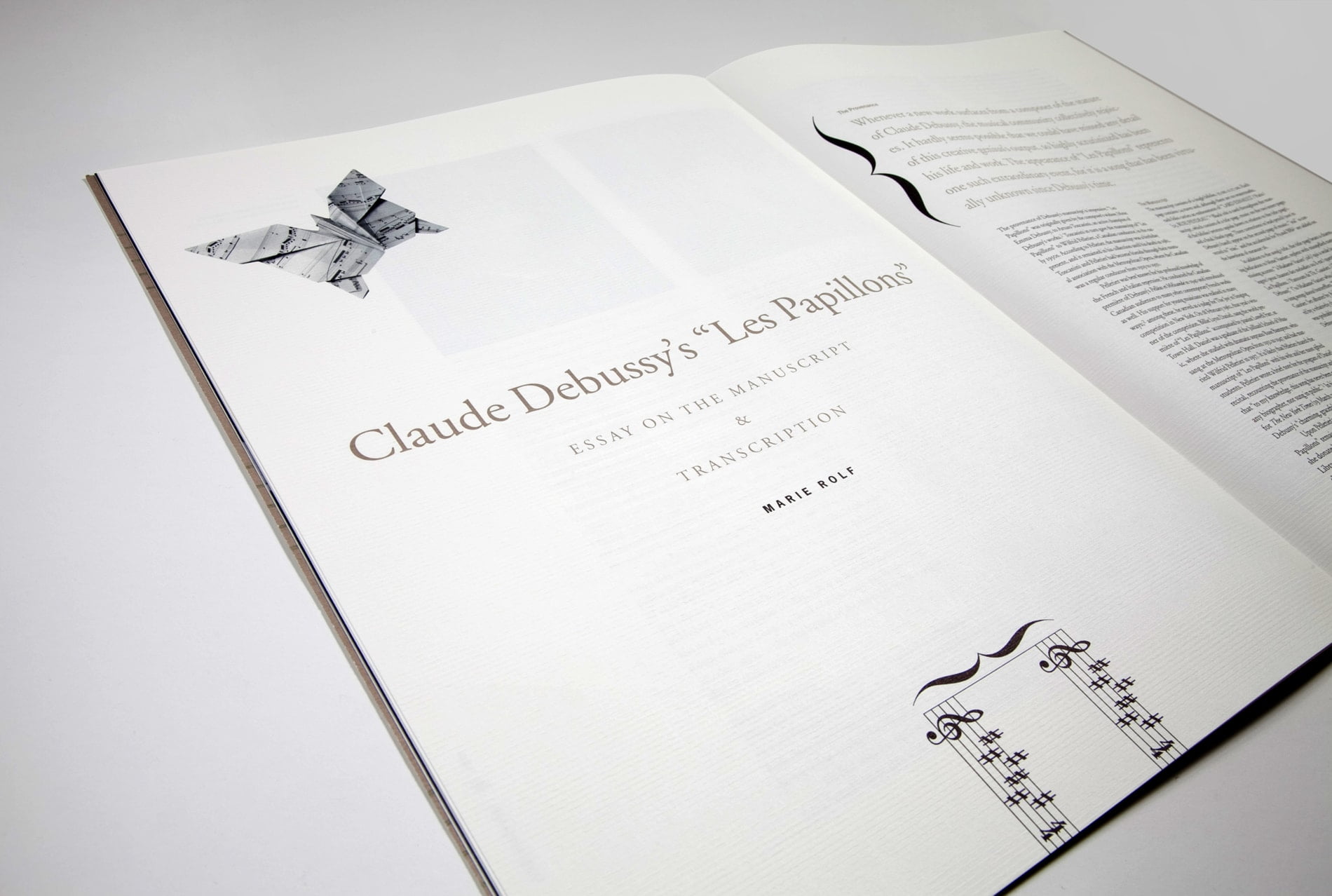 This limited-edition publication was conceived as a special promotion for the Library for the Performing Arts at Lincoln Center, to both entice high-level donors and to sell in the Library's gift shop. The piece celebrates Claude Debussy's Les Papillons (The Butterflies), on the occasion of the discovery of the composer's autograph manuscript. This deluxe oversized publication includes scholarly essays on the work, and a translation of the poem by Théophile Gautier that served as inspiration for the music. A sleeve in the back of the book contains a true-to-size facsimile of the original Debussy manuscript and a special performing edition of the piece for musicians.
Snow-colored butterflies
Fly in swarms over the sea.
Beautiful white butterflies, when could I
Take the blue path in the air?
Do you know, oh most beautiful of all,
My bayadere with jet-black eyes,
If they could lend me their wings,
Tell me, do you know where I would go?
Without taking a single kiss from the roses,
Across vales and woodlands,
I would go to your half-closed lips,
Flower of my soul, and there I would die.
Théophile Gautier
. . . . . . . . .
SERVICES
Creative direction | Publication design