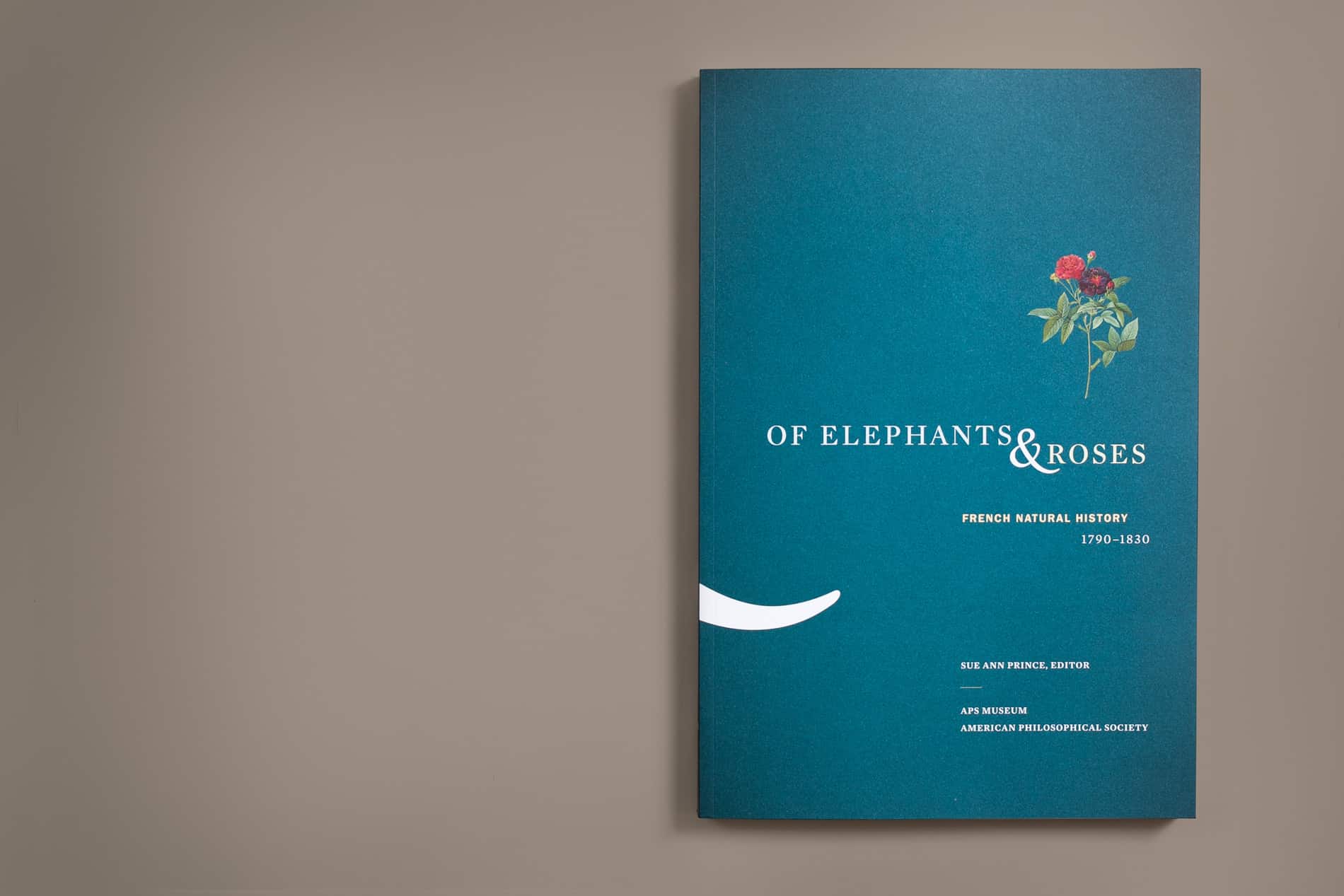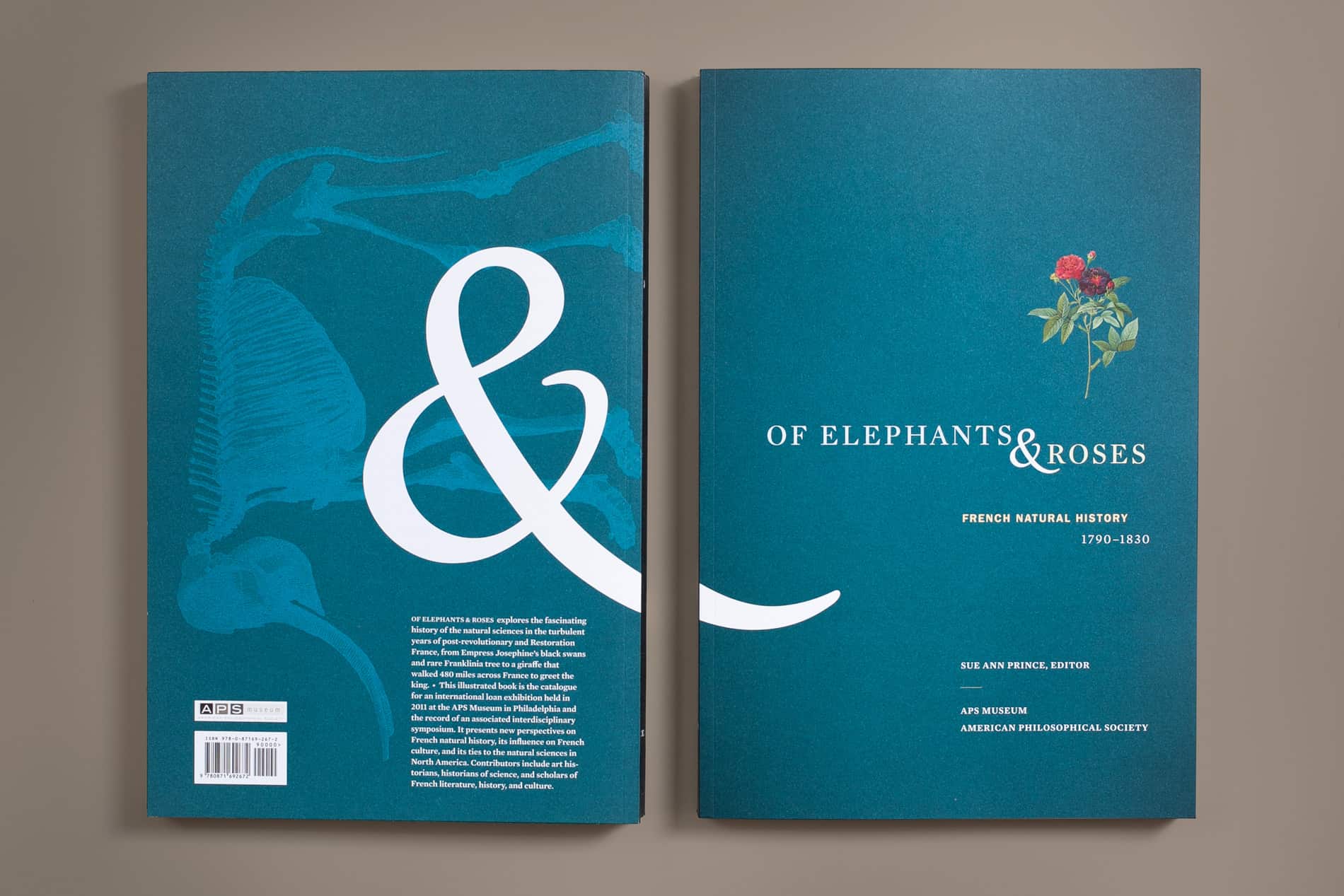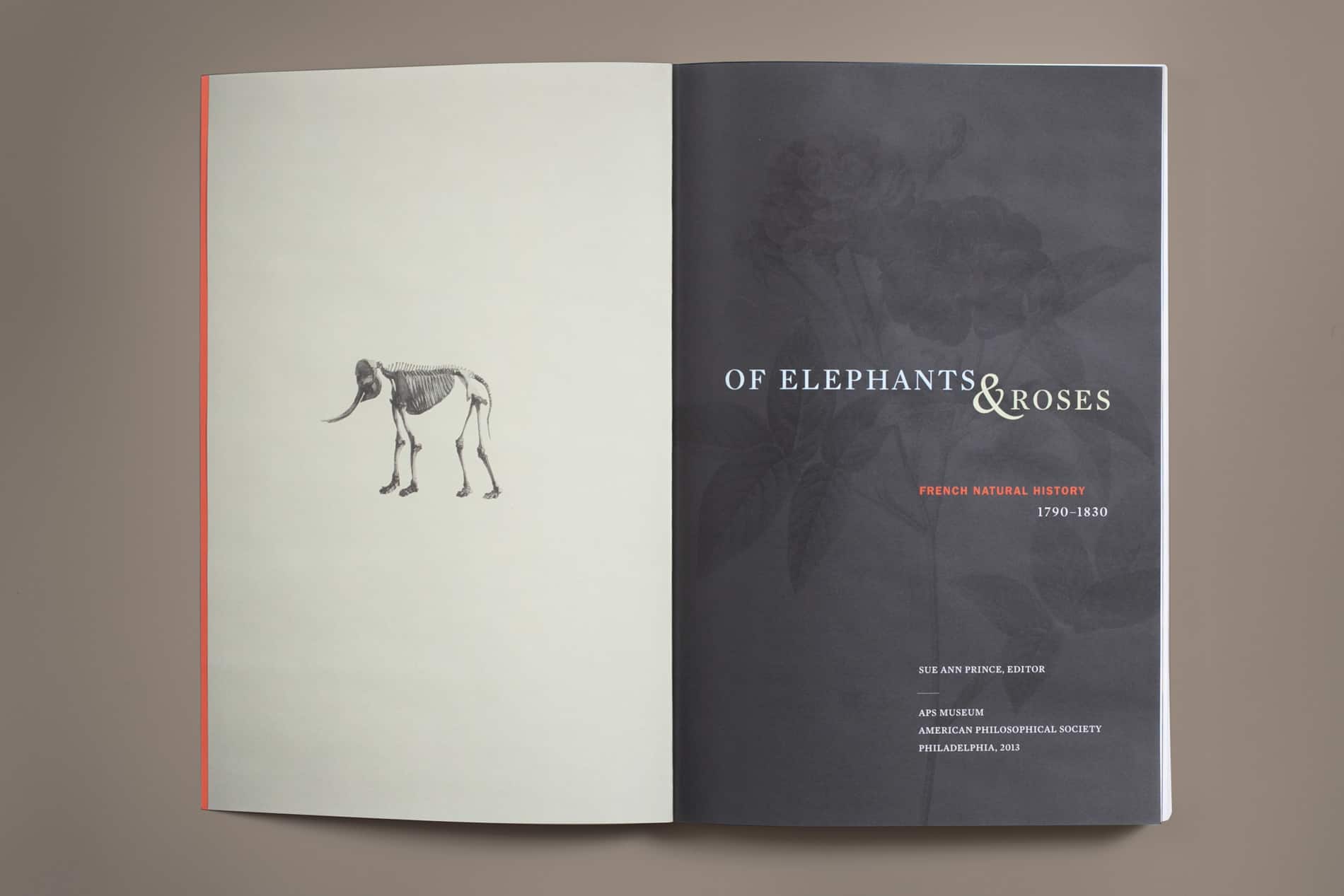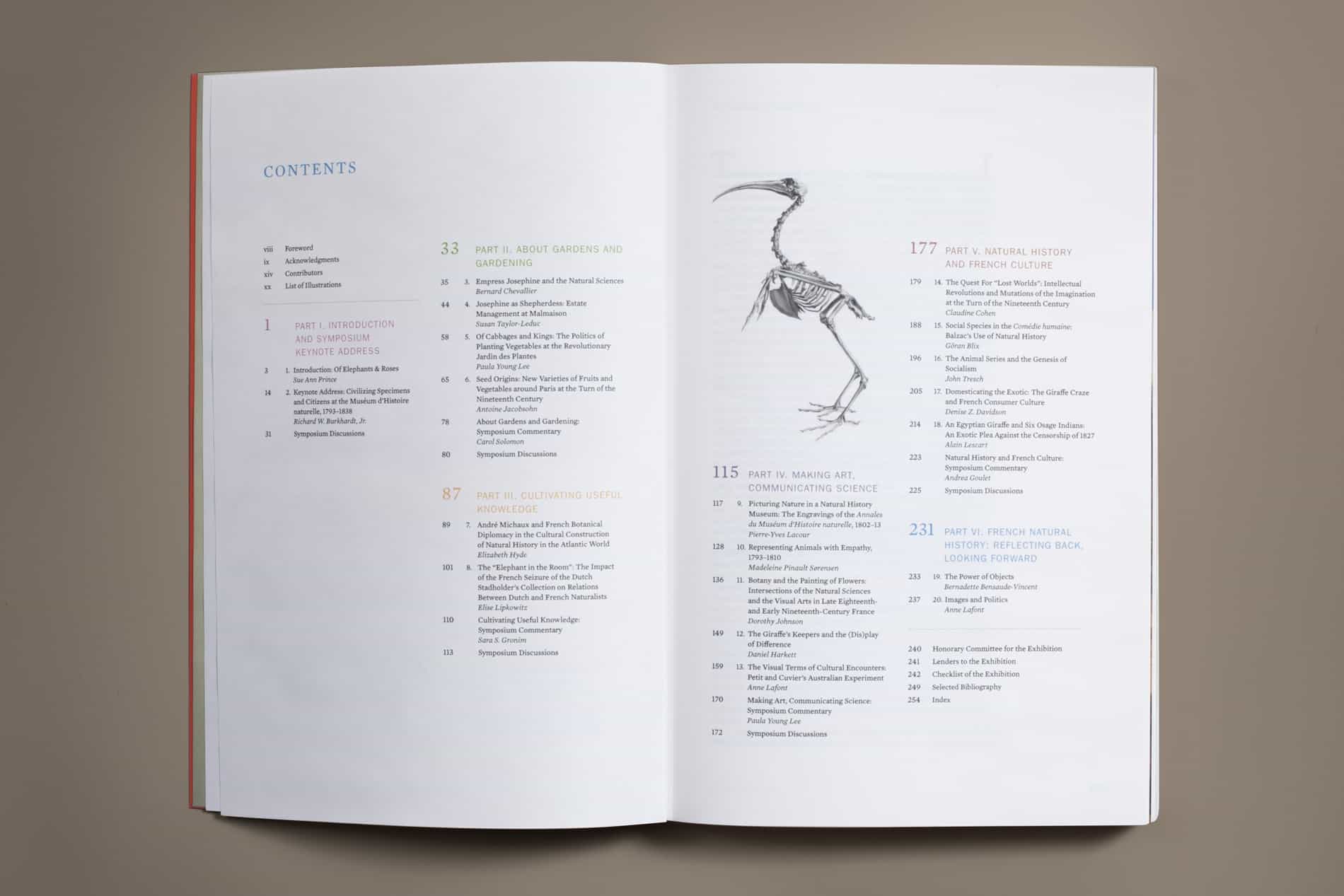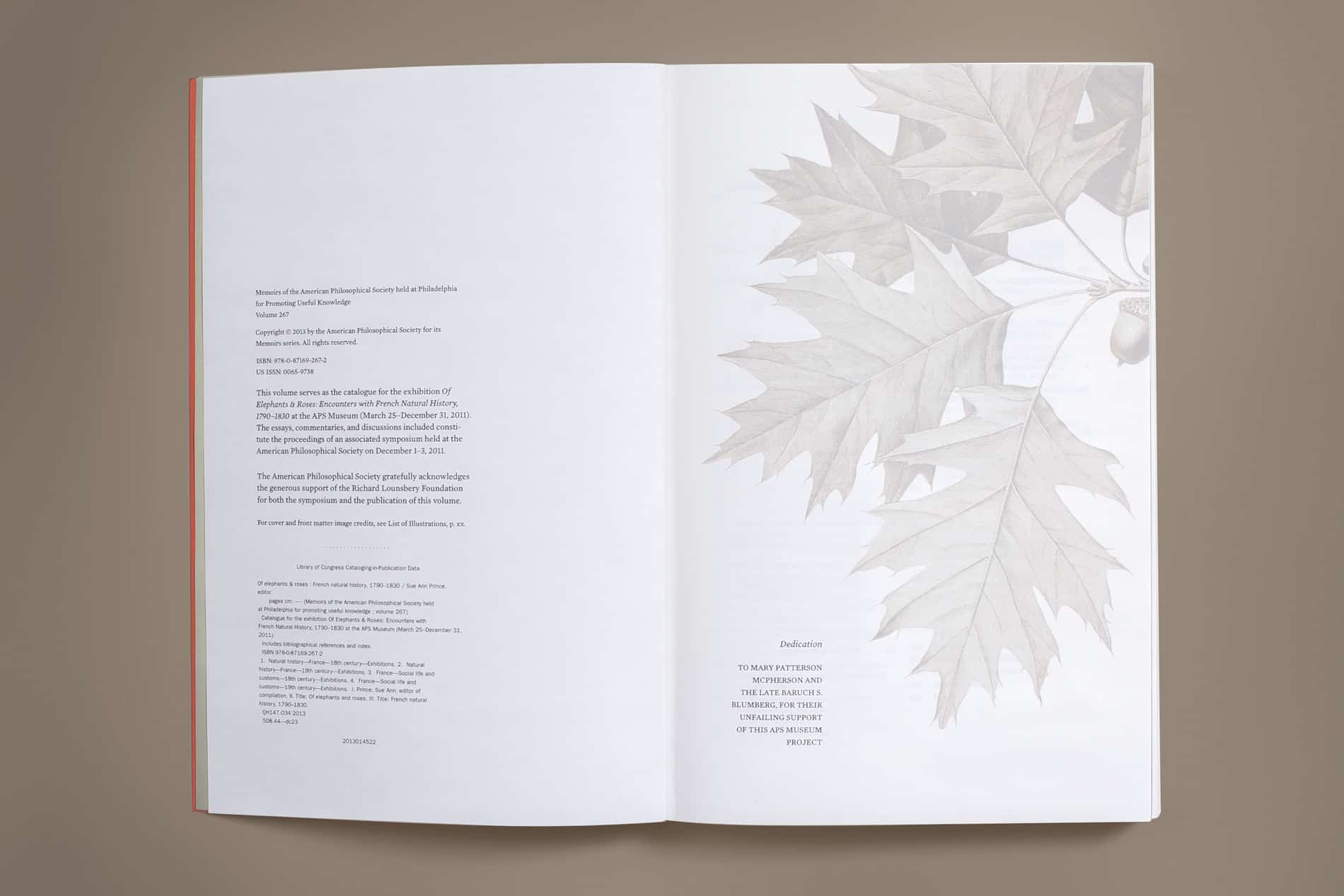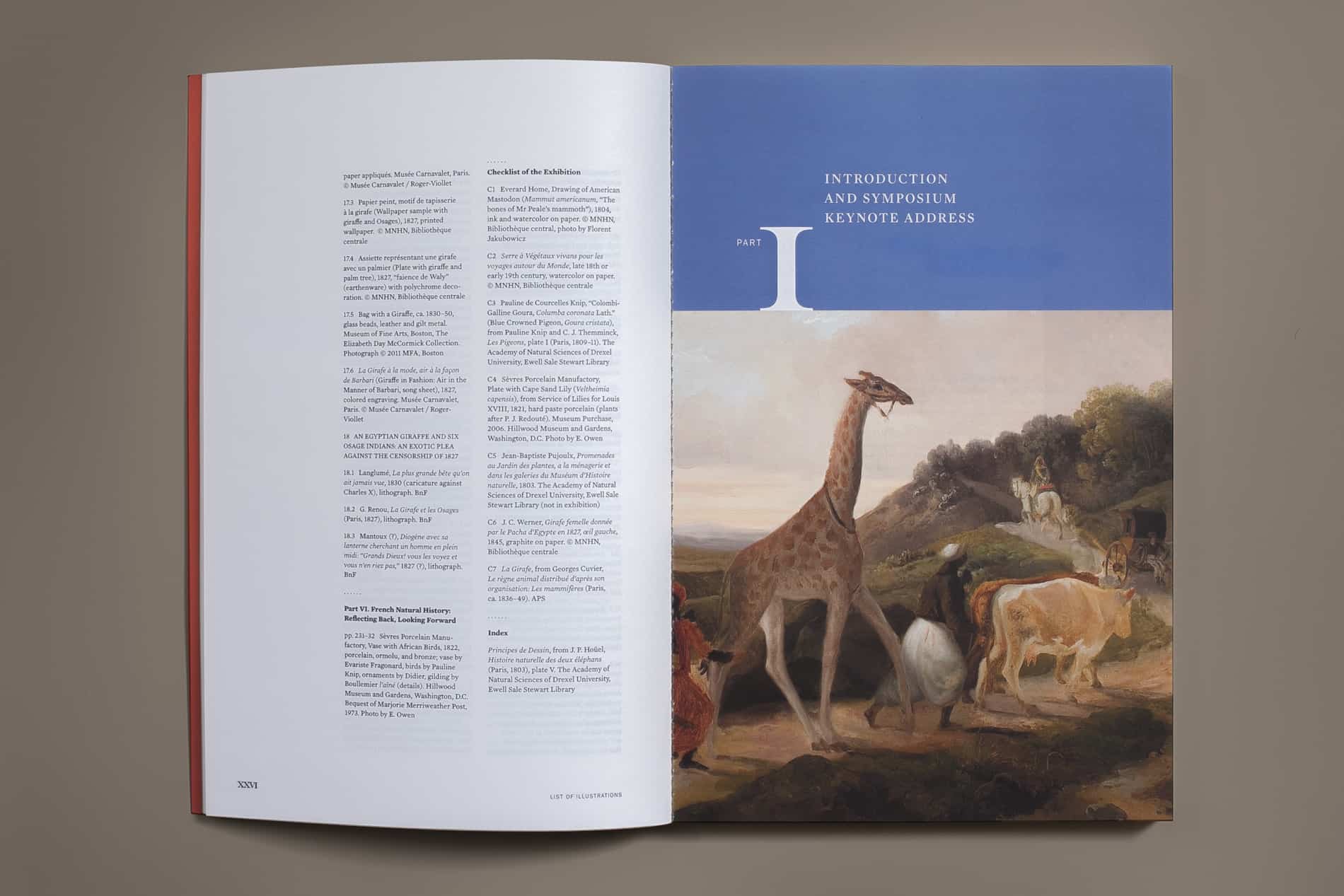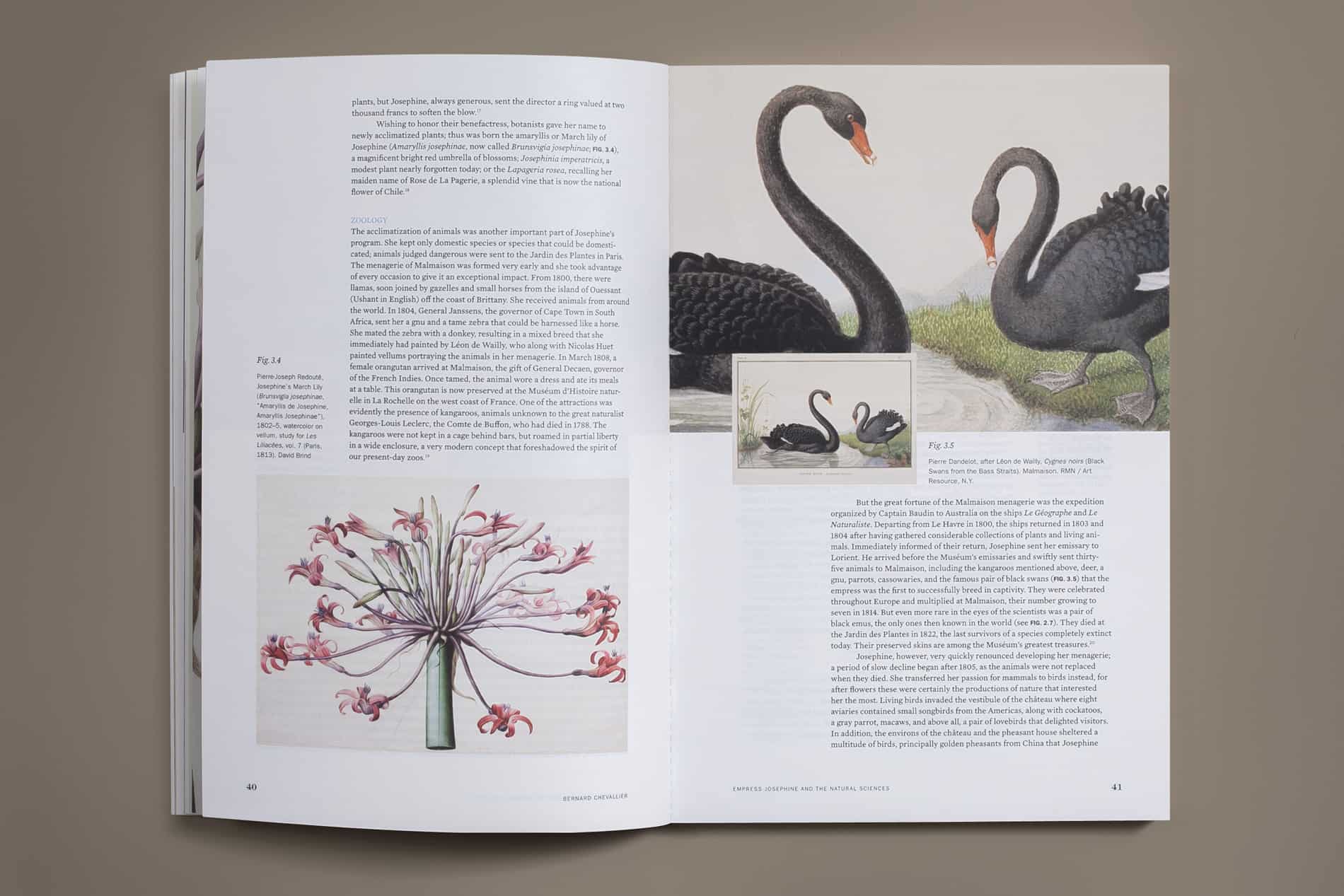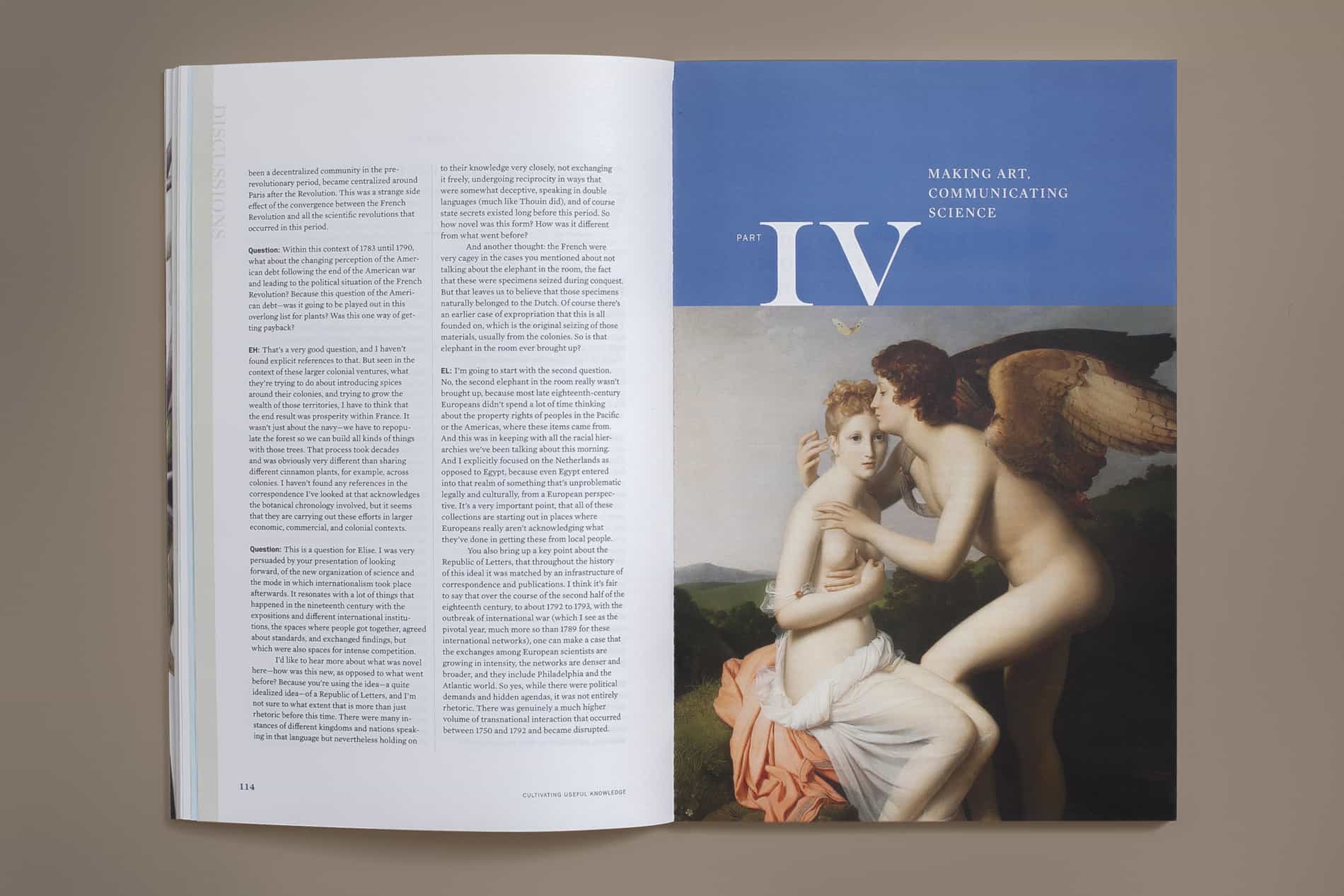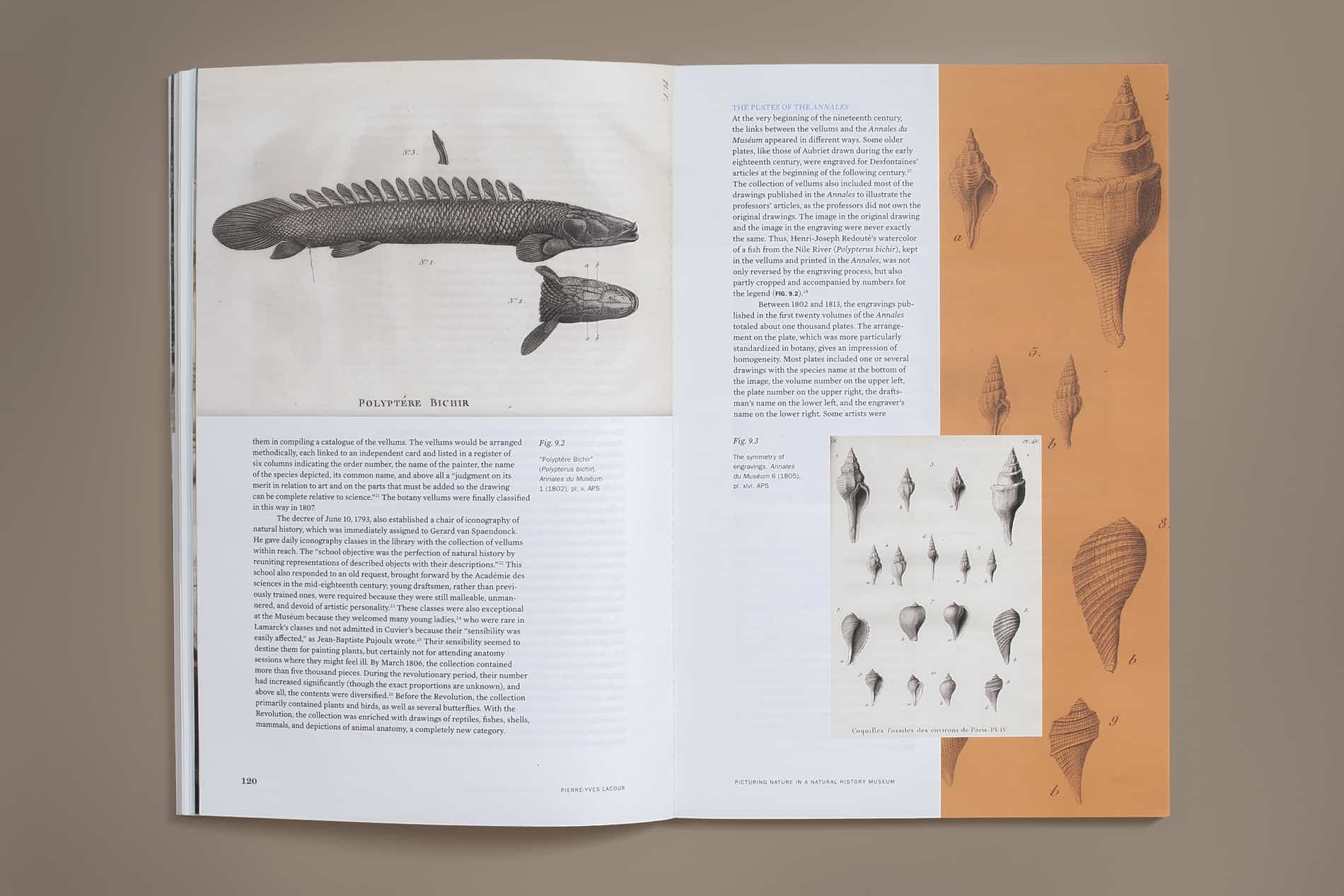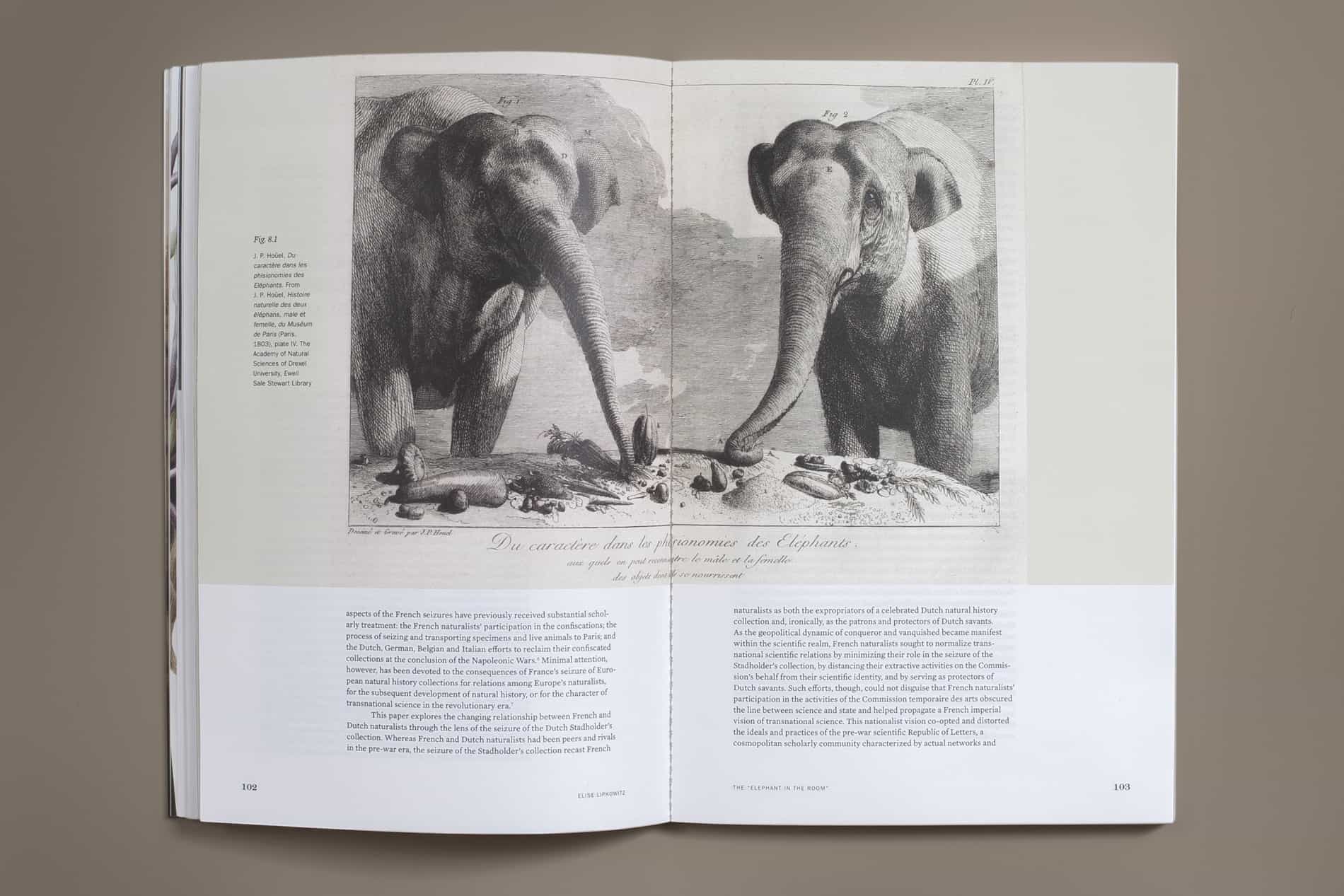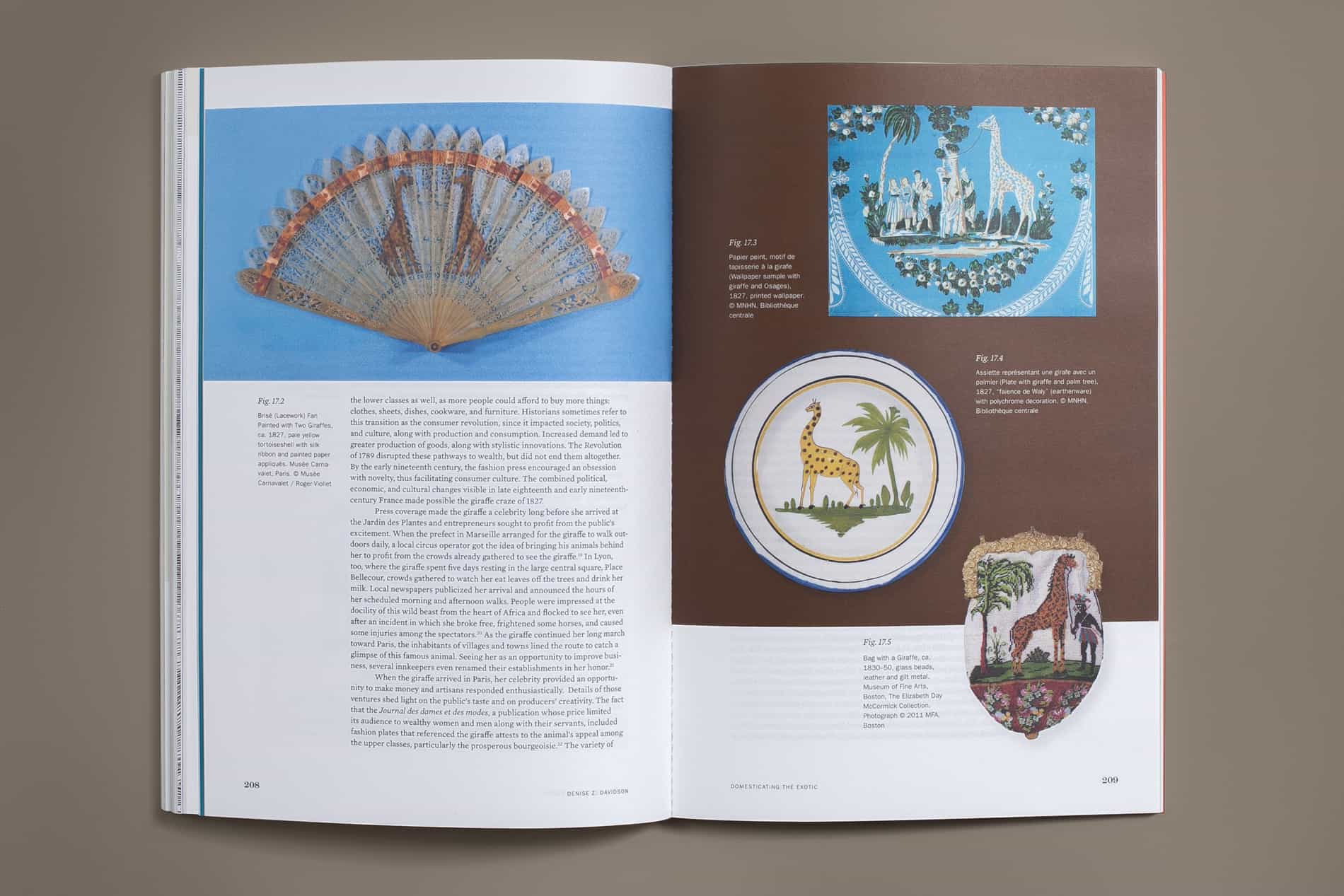 PROJECT
Are you someone who likes taxidermied swans, images of conjoined twins, or wooly mammoth jaws? How about engravings of sea monsters or beaded purses intricately illustrated with giraffes? If so, this book is for you.
The Of Elephants and Roses exhibition, staged by The American Philosophical Society Museum, the first museum established in the U.S., presented views of the natural world in the age of Napoleon. A multi-day symposium was held in conjunction with the show, featuring speakers from around the world. The museum asked us to design a companion volume to help encapsulate and preserve these events.
This 300+ page, digitally printed publication of early adventuring in the pursuit of science presents many odd and wonderful artifacts: engraved prints, books, oddities from private collections, and elaborately decorated personal effects illustrating scenes from the real and imagined natural worlds. The book invites readers to reflect more deeply upon the content of both the museum exhibit and symposium lectures.
I was honored when this book won first prize from the American Alliance of Museums in its Publication Design competition.
. . . . . . . . .
SERVICES
Creative direction | Publication design