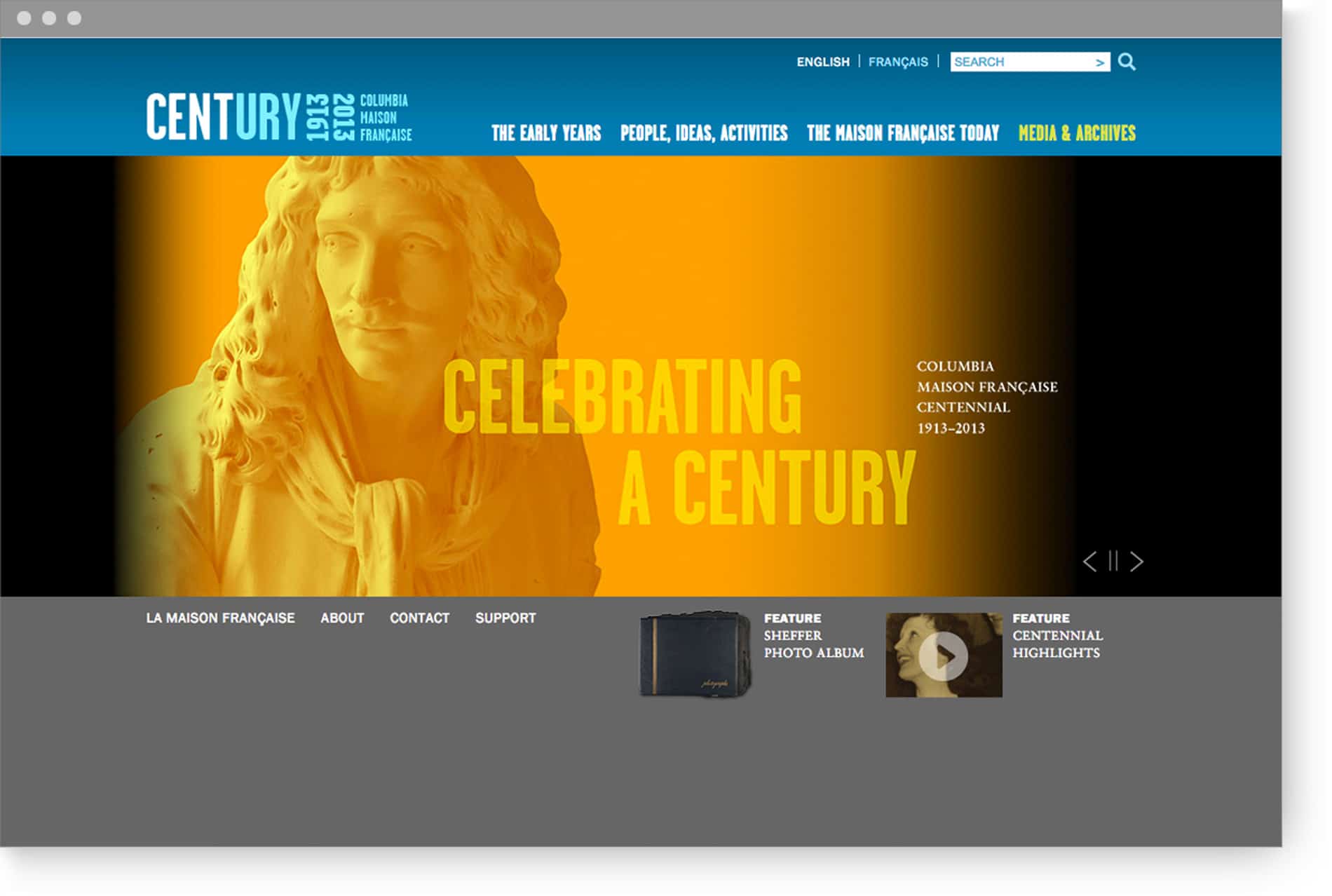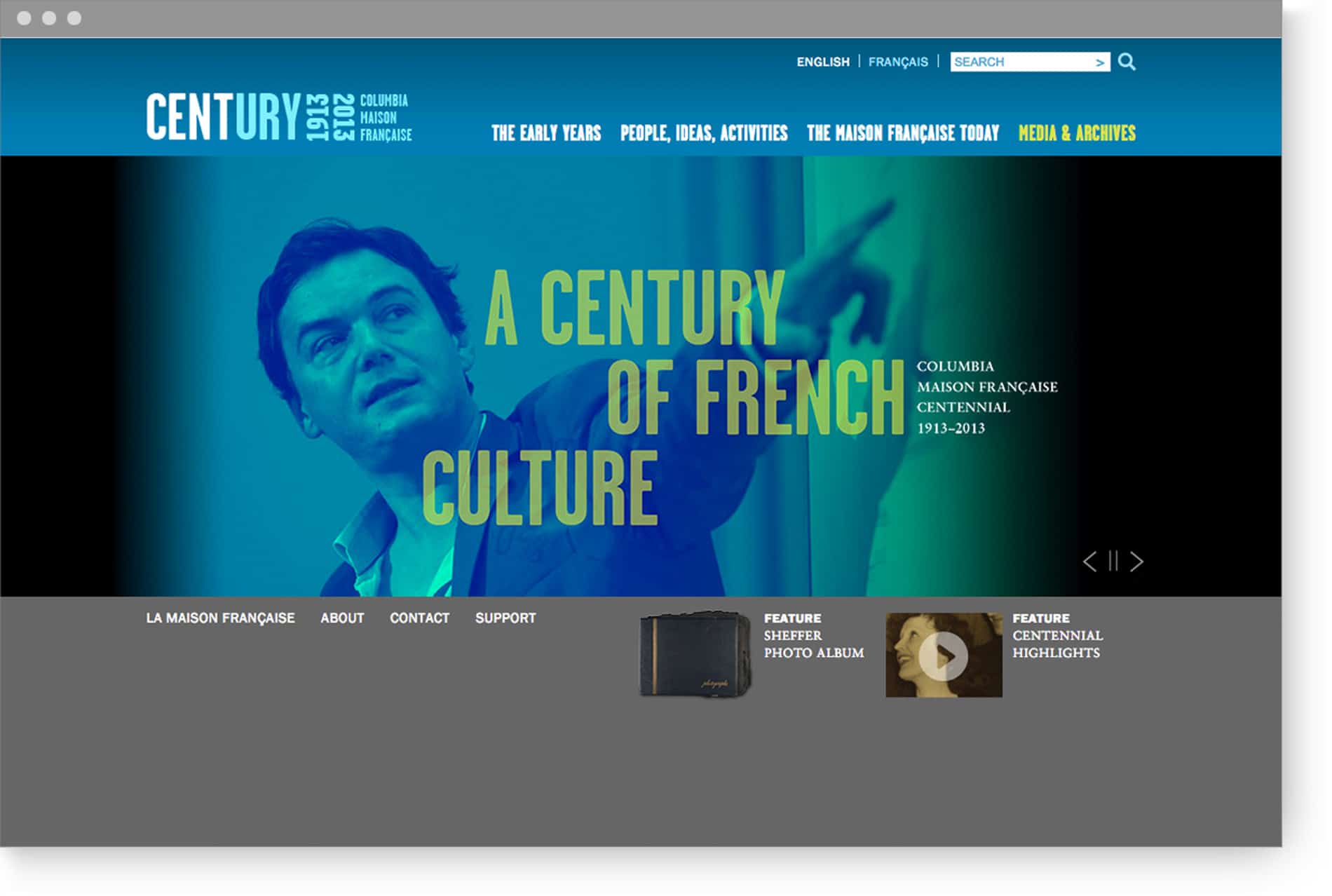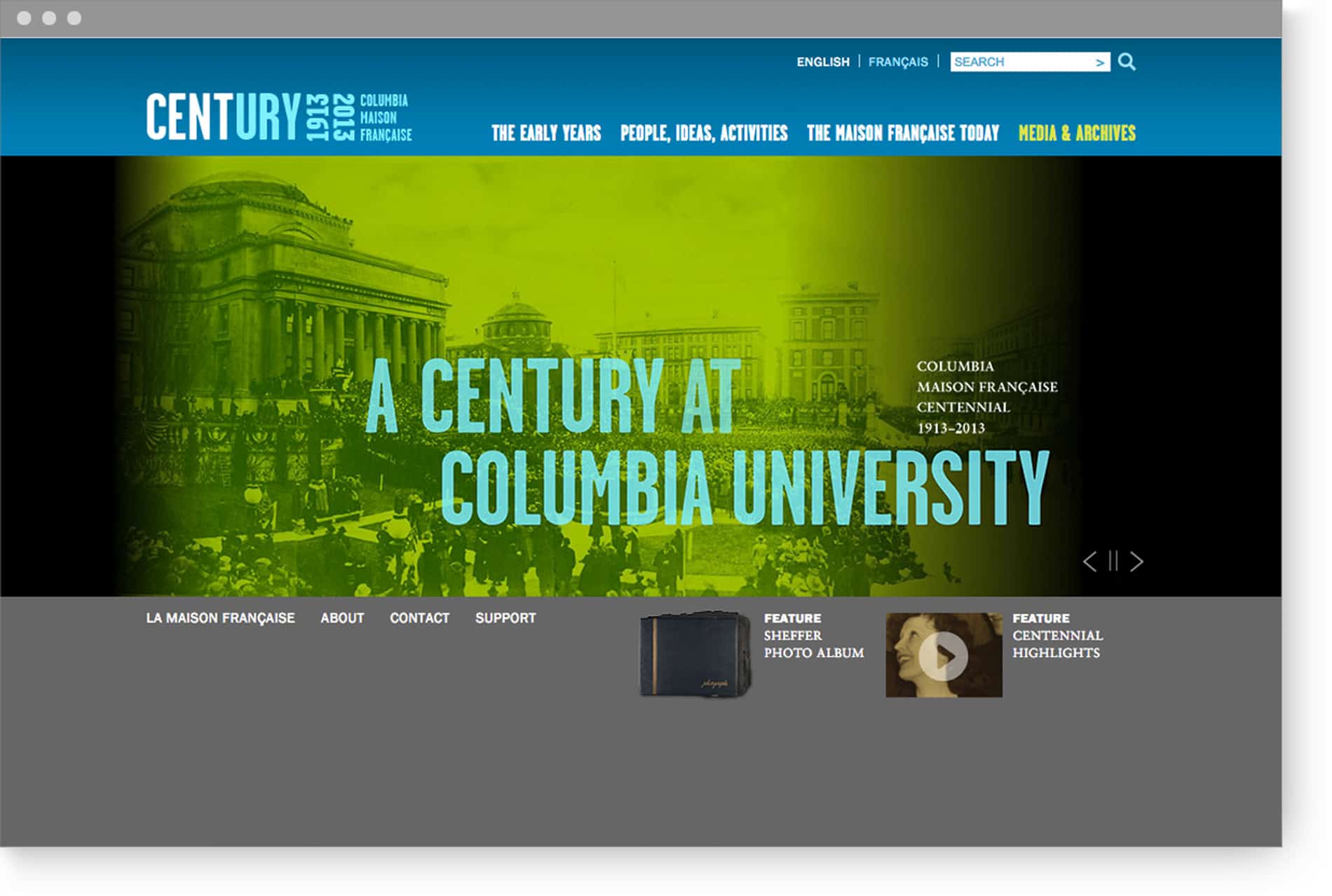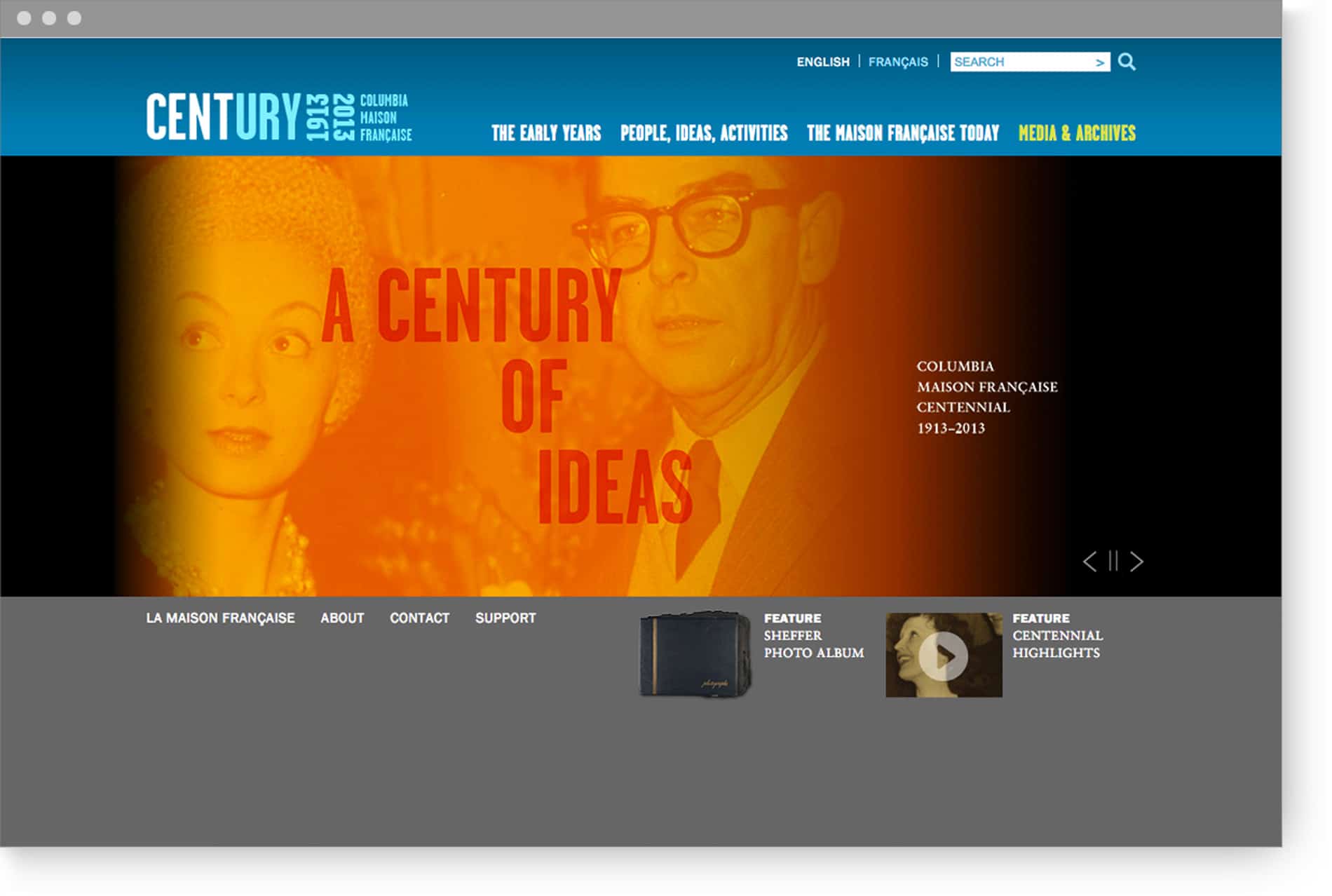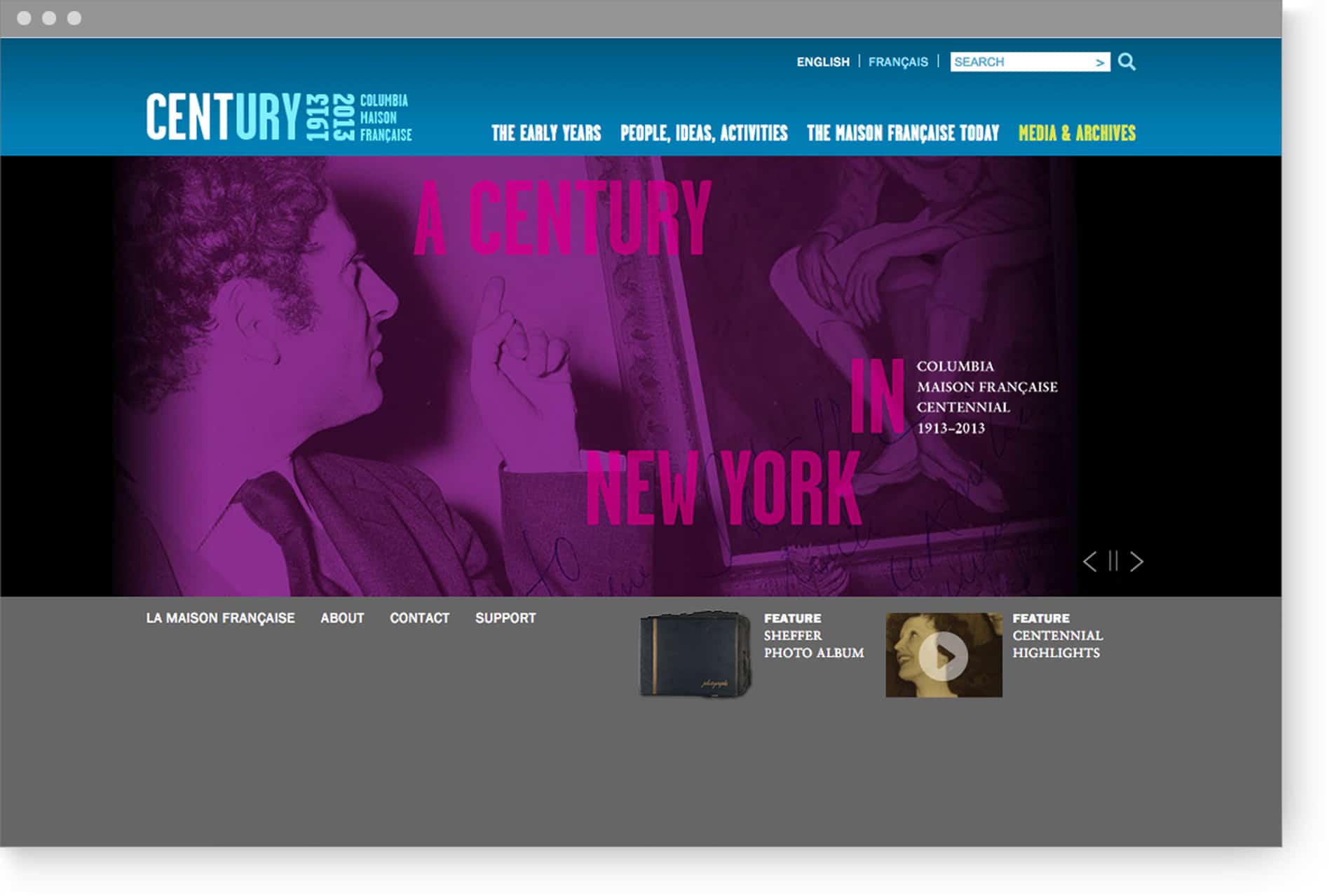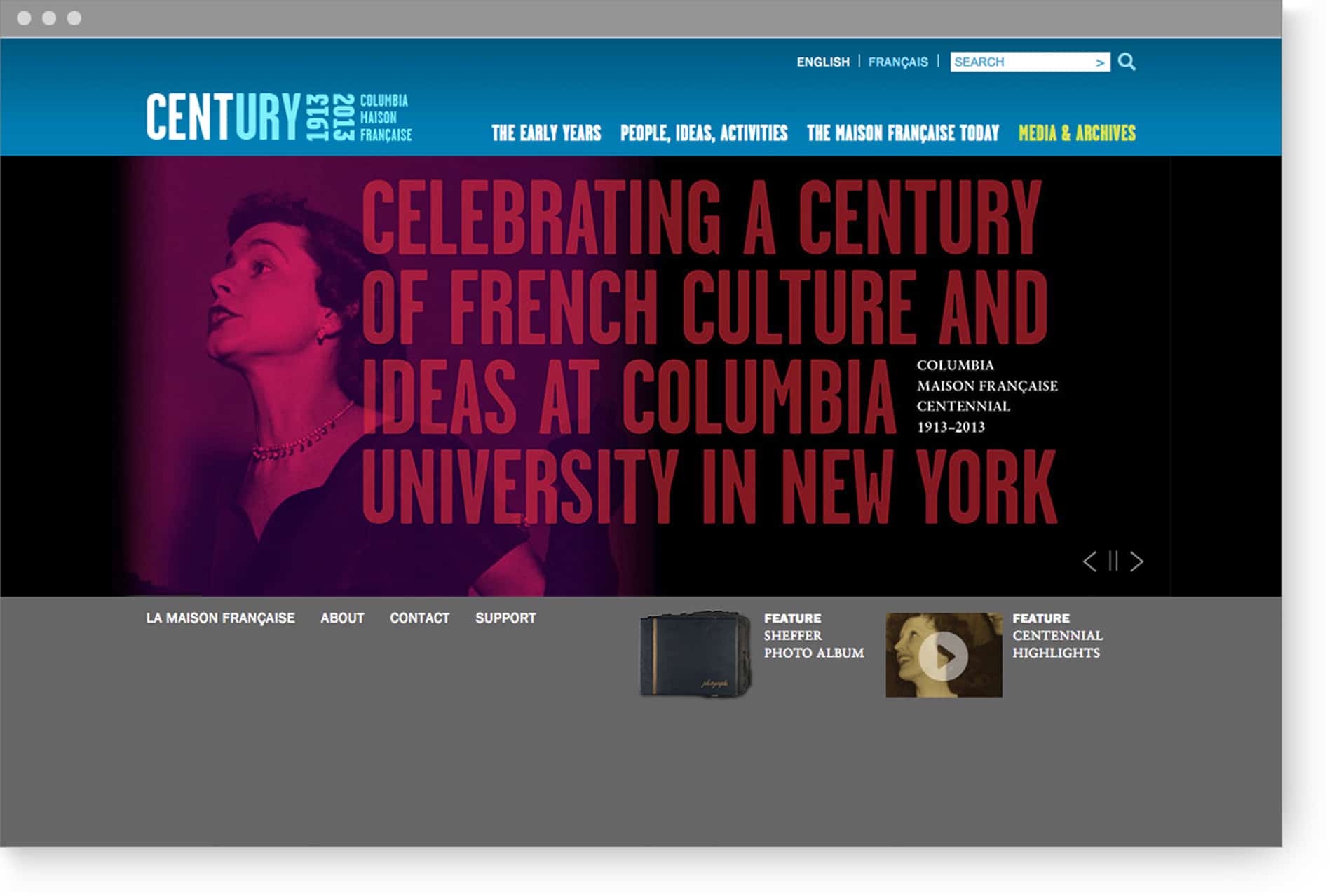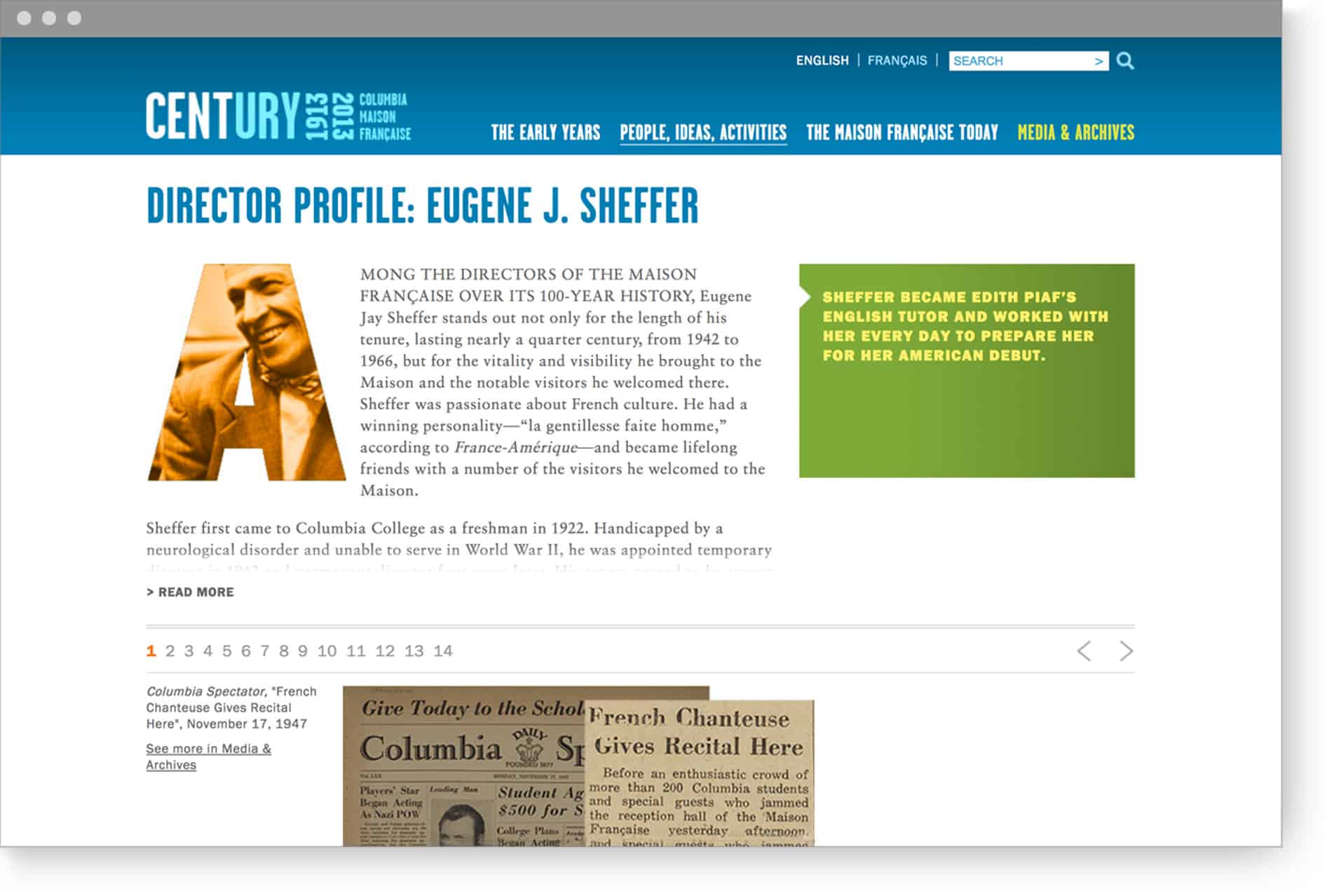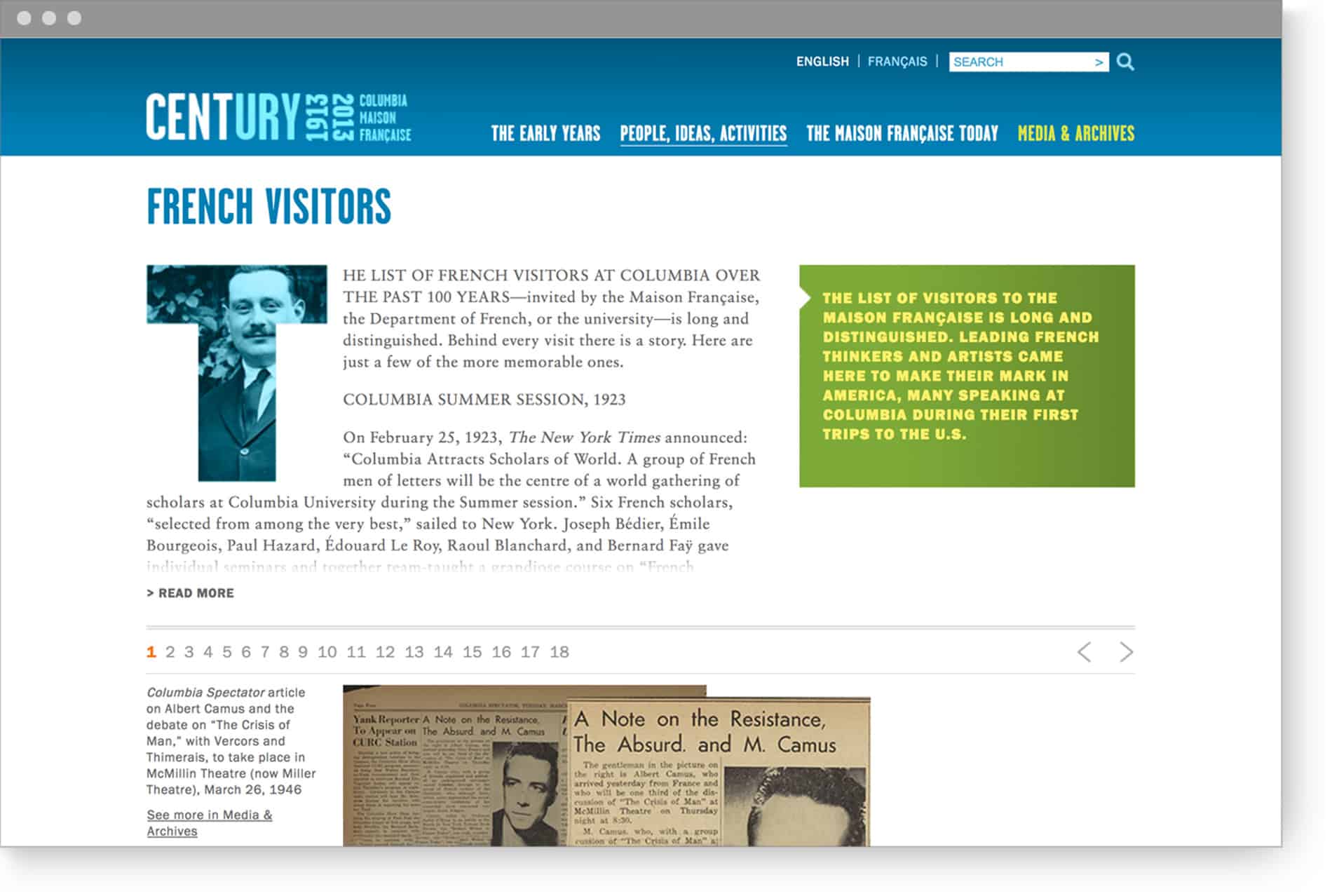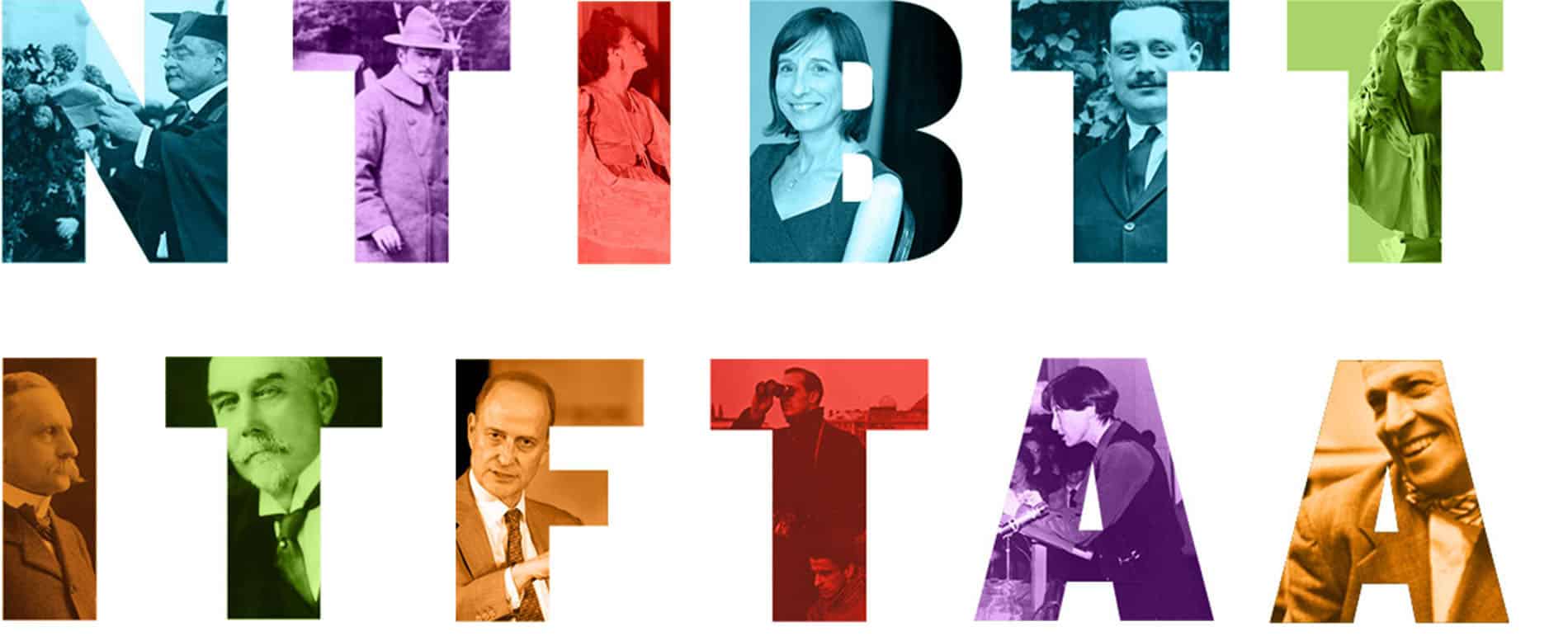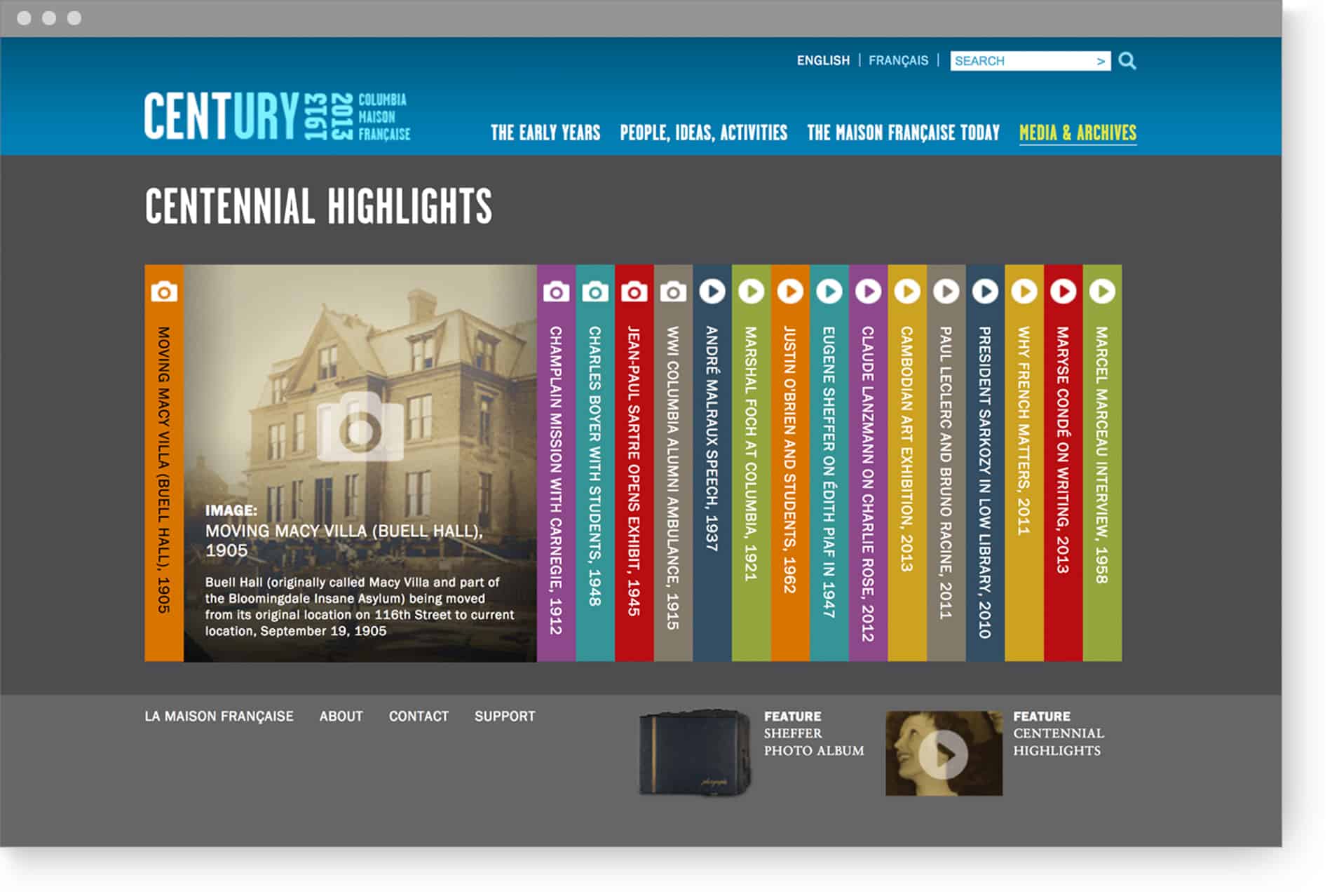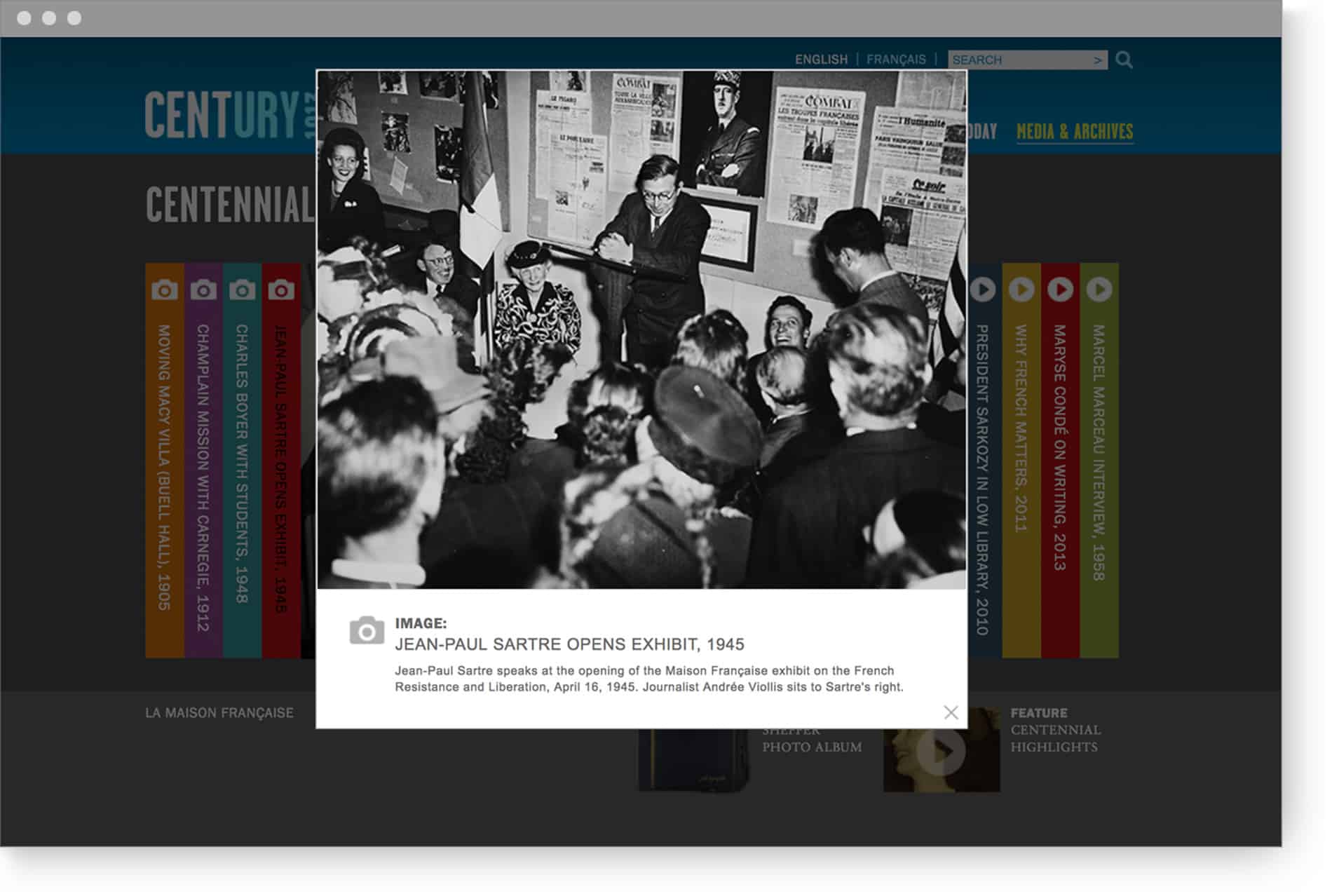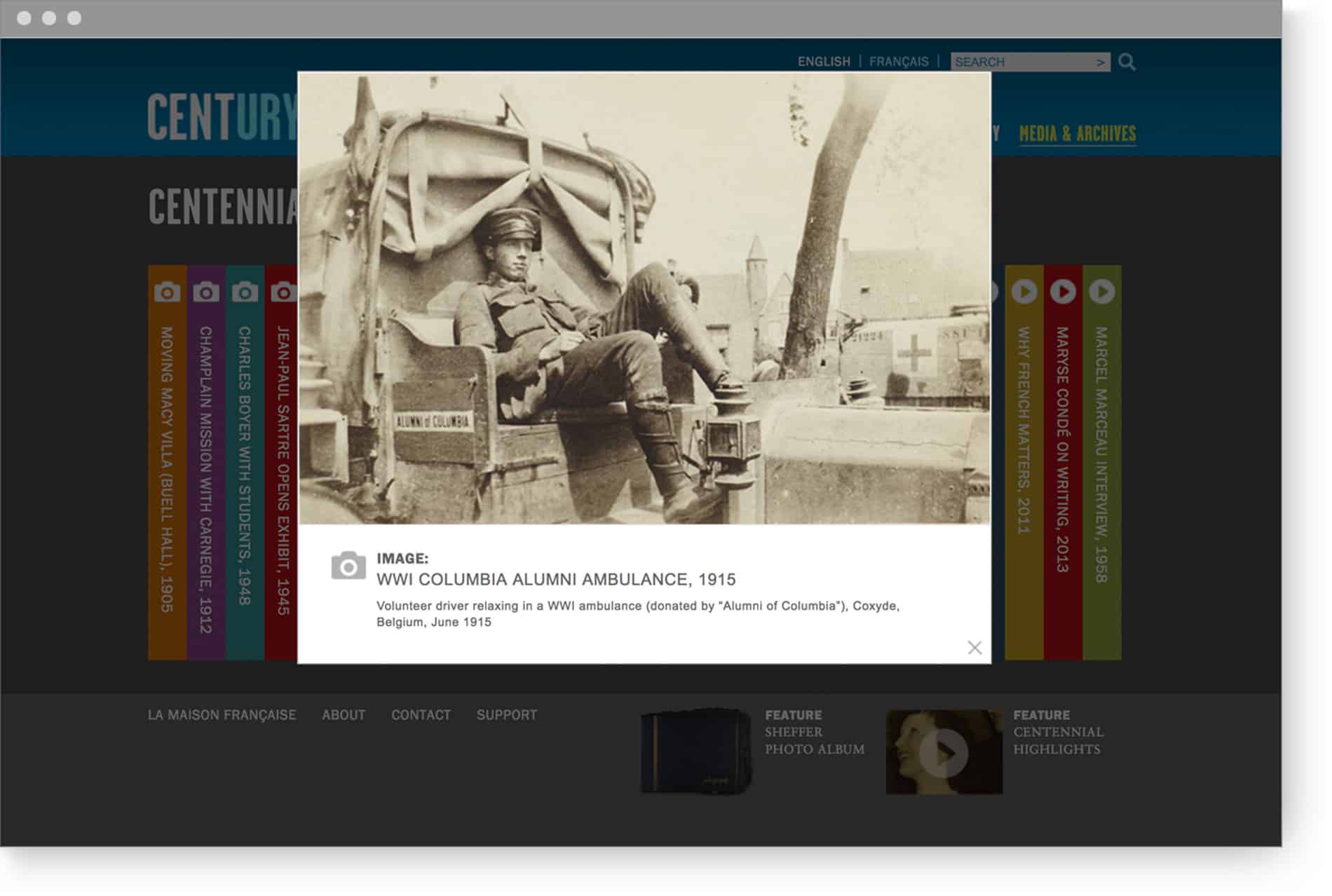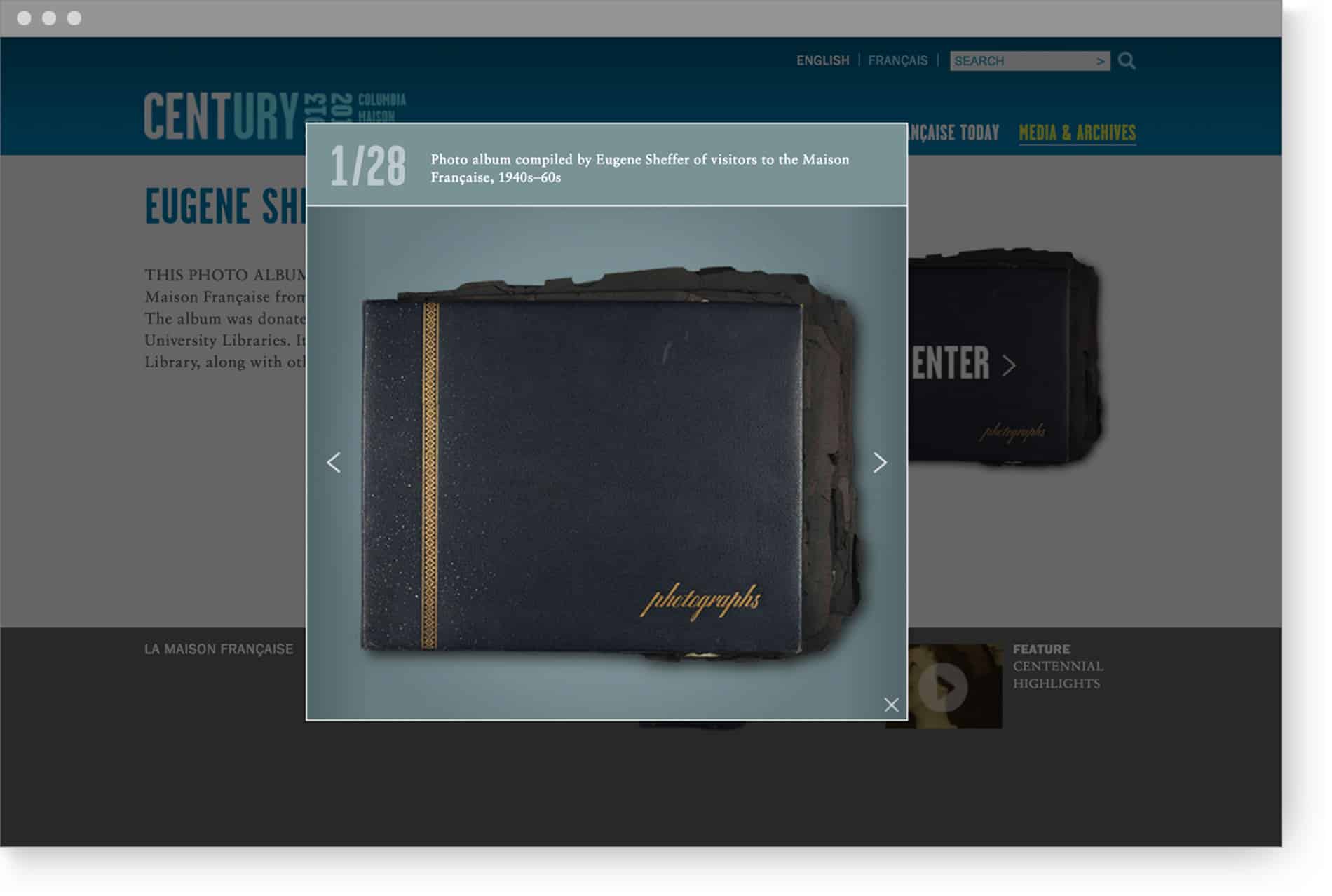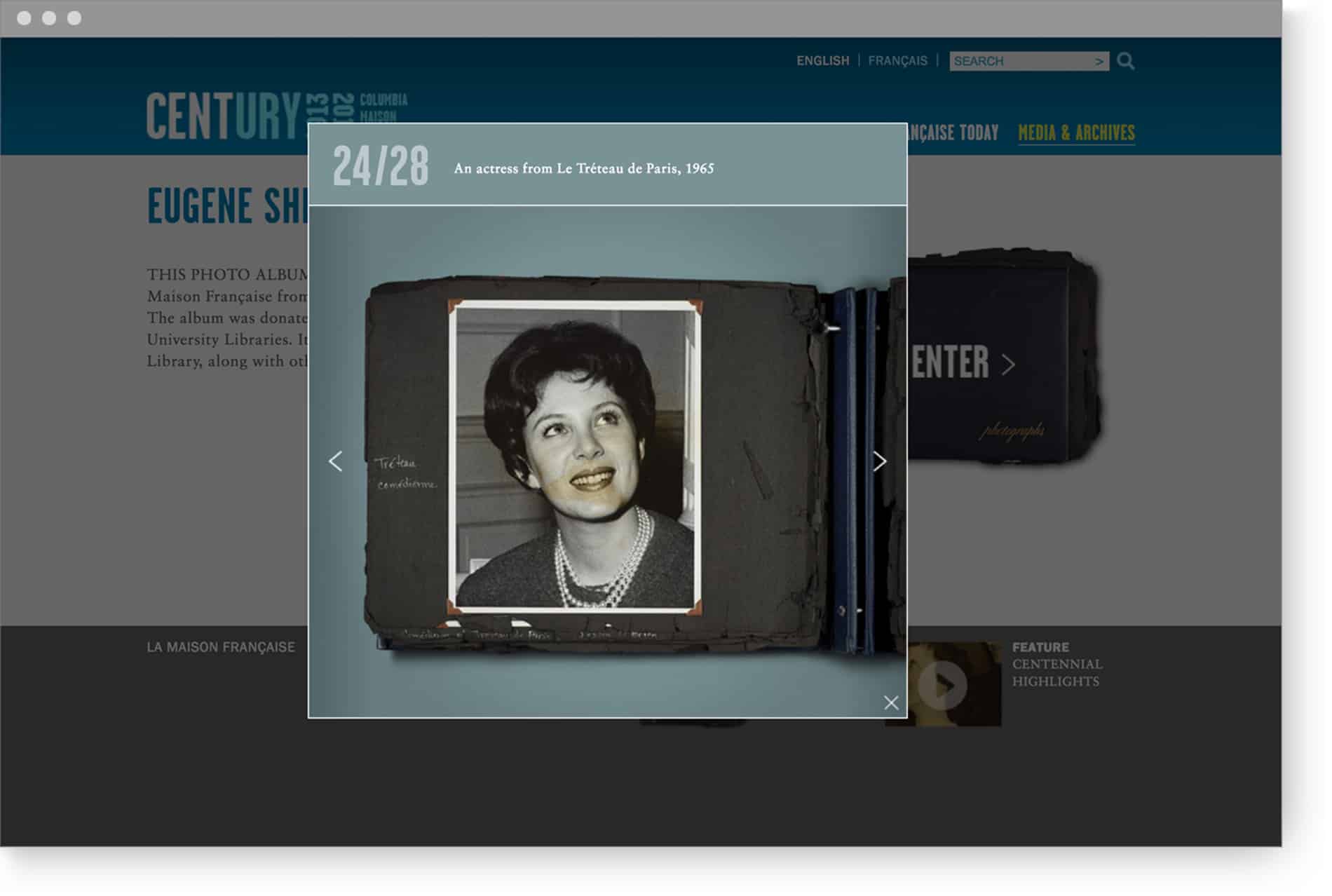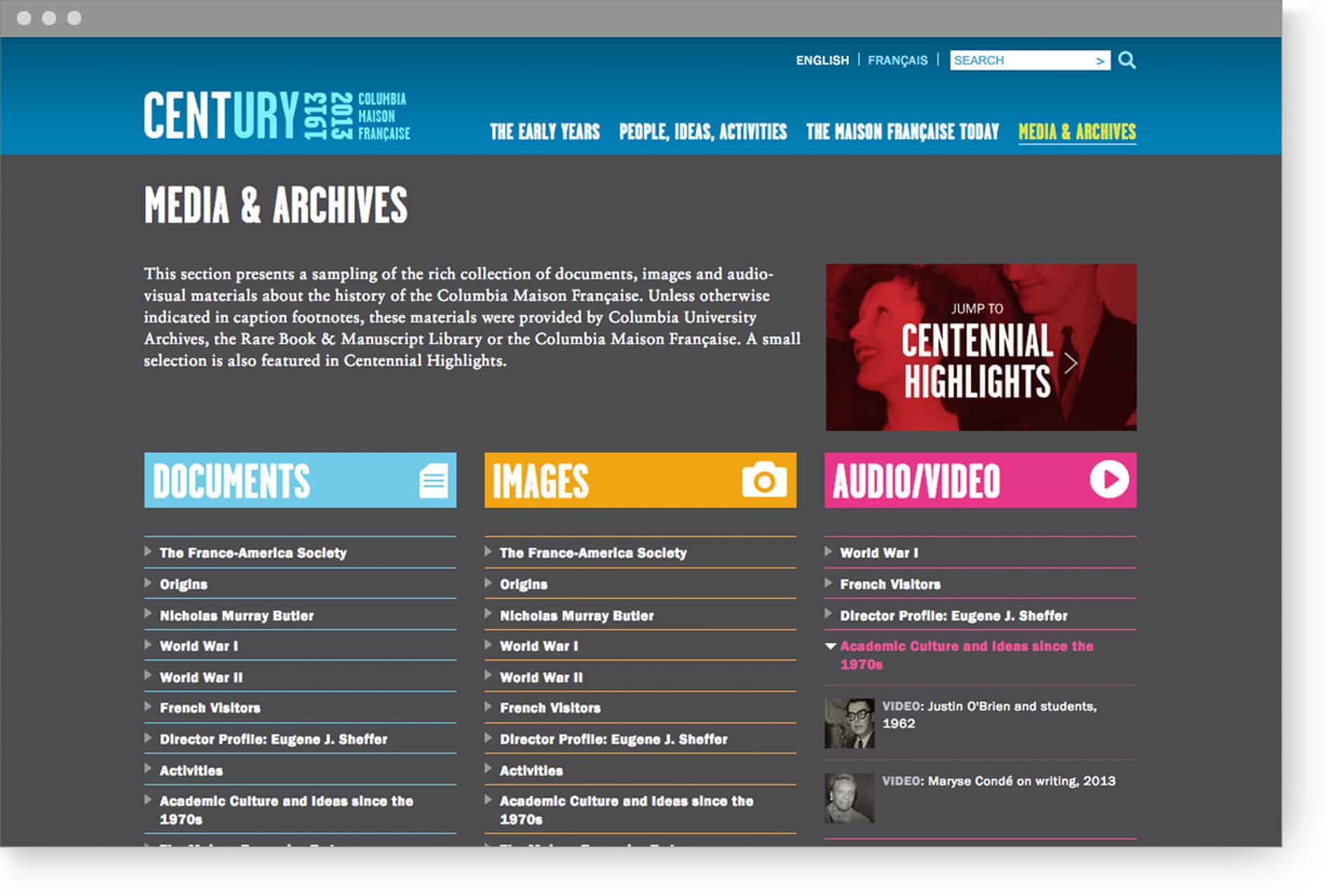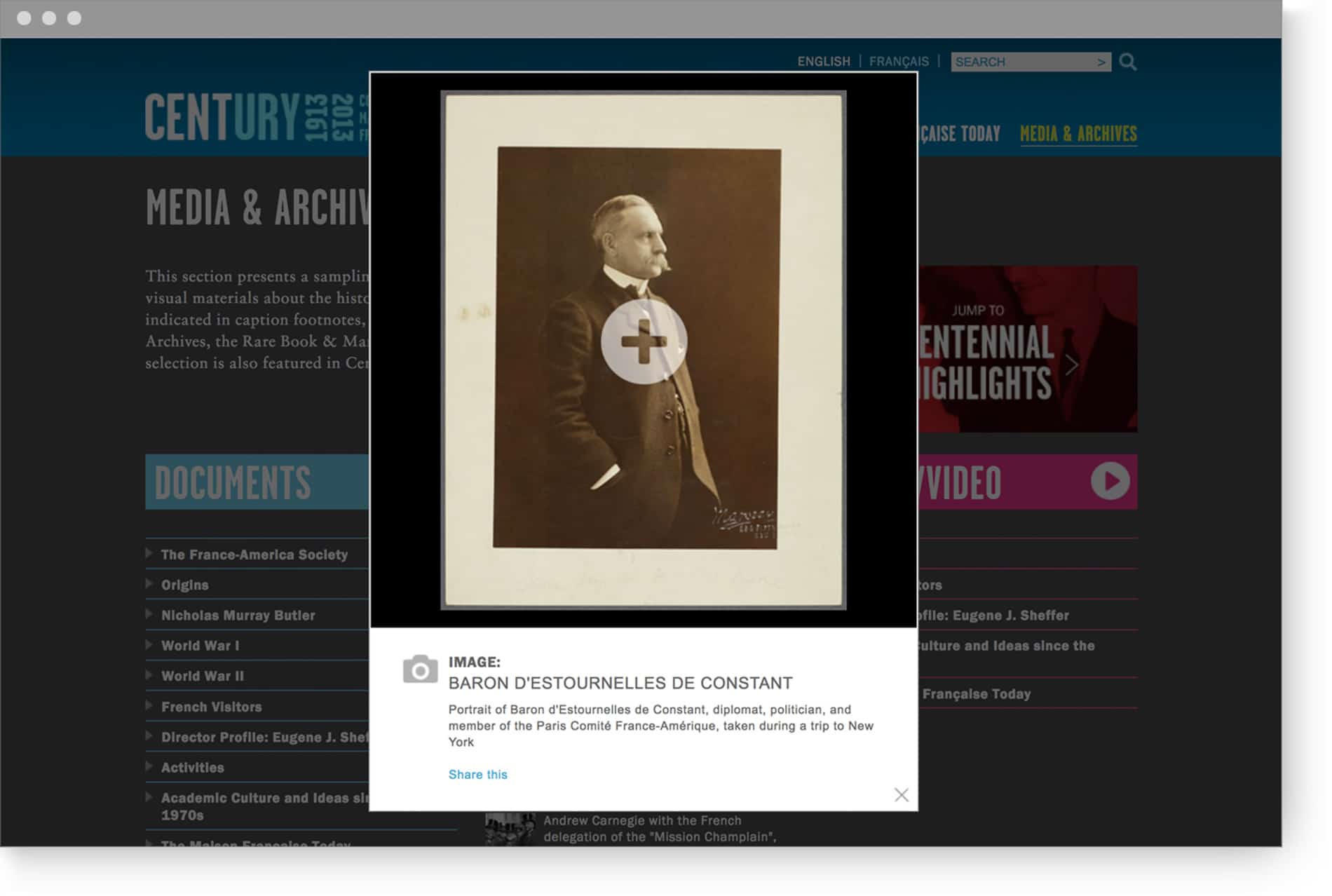 PROJECT
As part of their suite of centennial materials, we designed an expanded online version of the Maison Française's gallery exhibition. The site offers rich, immersive content about the organization's history. A media and archives section provides a living repository of the Maison's photographs, documents, audio and video recordings. There are also two special features: a Centennial Highlights section and a selection of pages from former director Eugene Sheffer's photo album.
The site's design offers multiple access points to the many layers of content through a clean, user-friendly interface. You can choose to skim through the narrative on a cursory level, delve further into the online exhibition, or lose yourself in the minutiae of the archives.
By clicking a link at top, the entire site toggles to a full version in French.
Communication Arts Online featured the site as both their Webpick of the Week and of the Month.
. . . . . . . . .
SERVICES
Creative direction | Identity/branding | Website design | Curation guidance | Content development
TEAM
Creative direction & design: Marc Blaustein
Web development: Alex Smoller