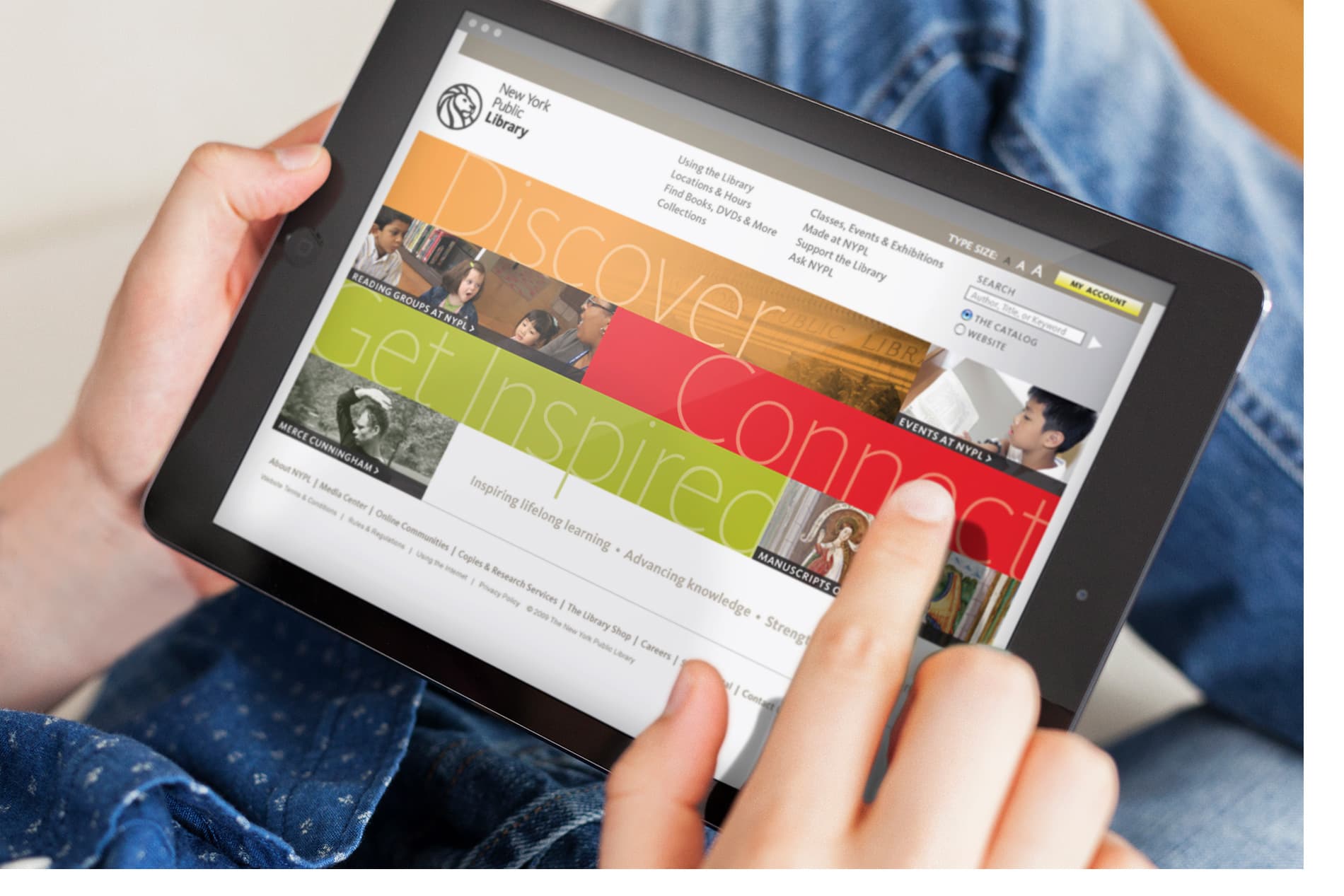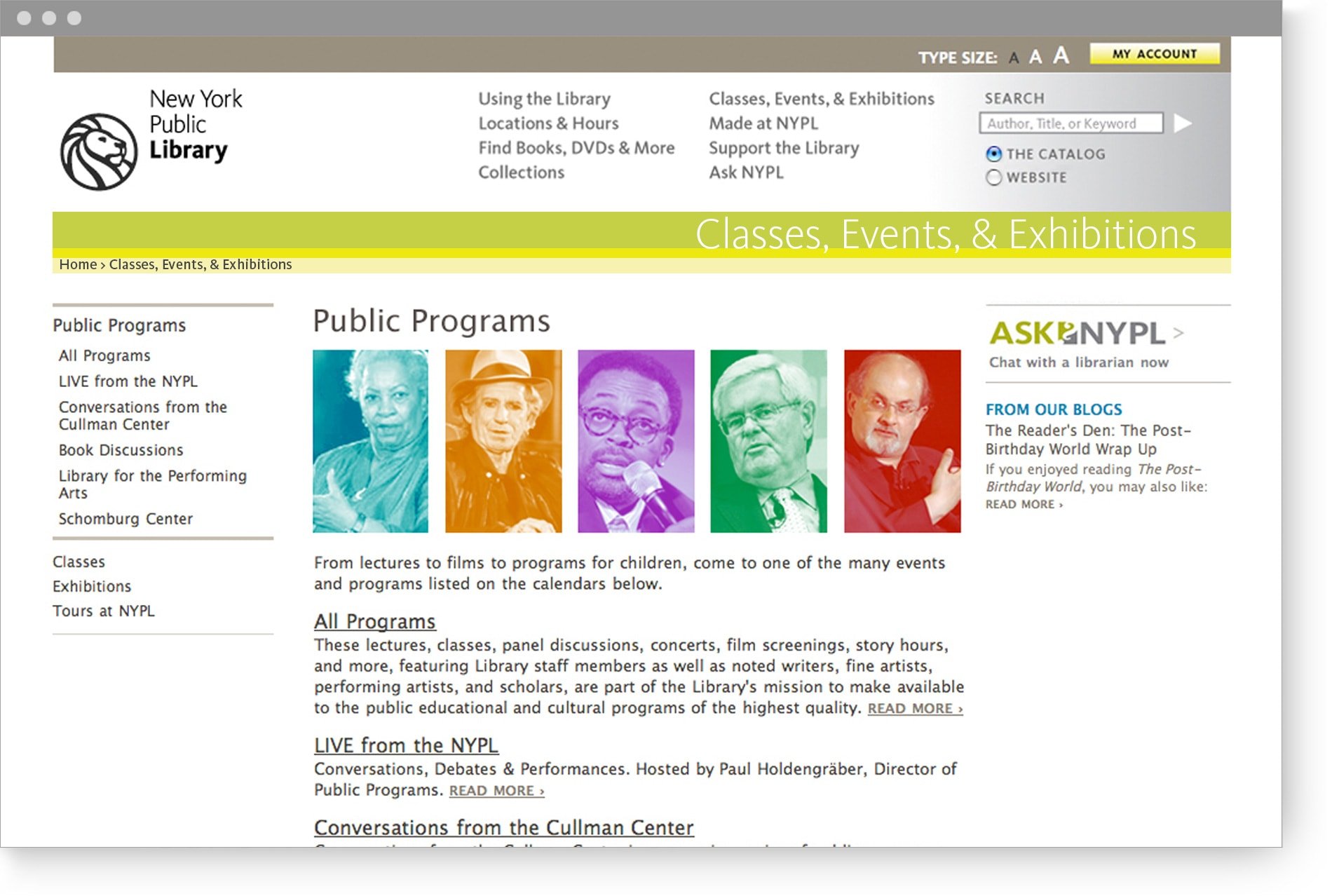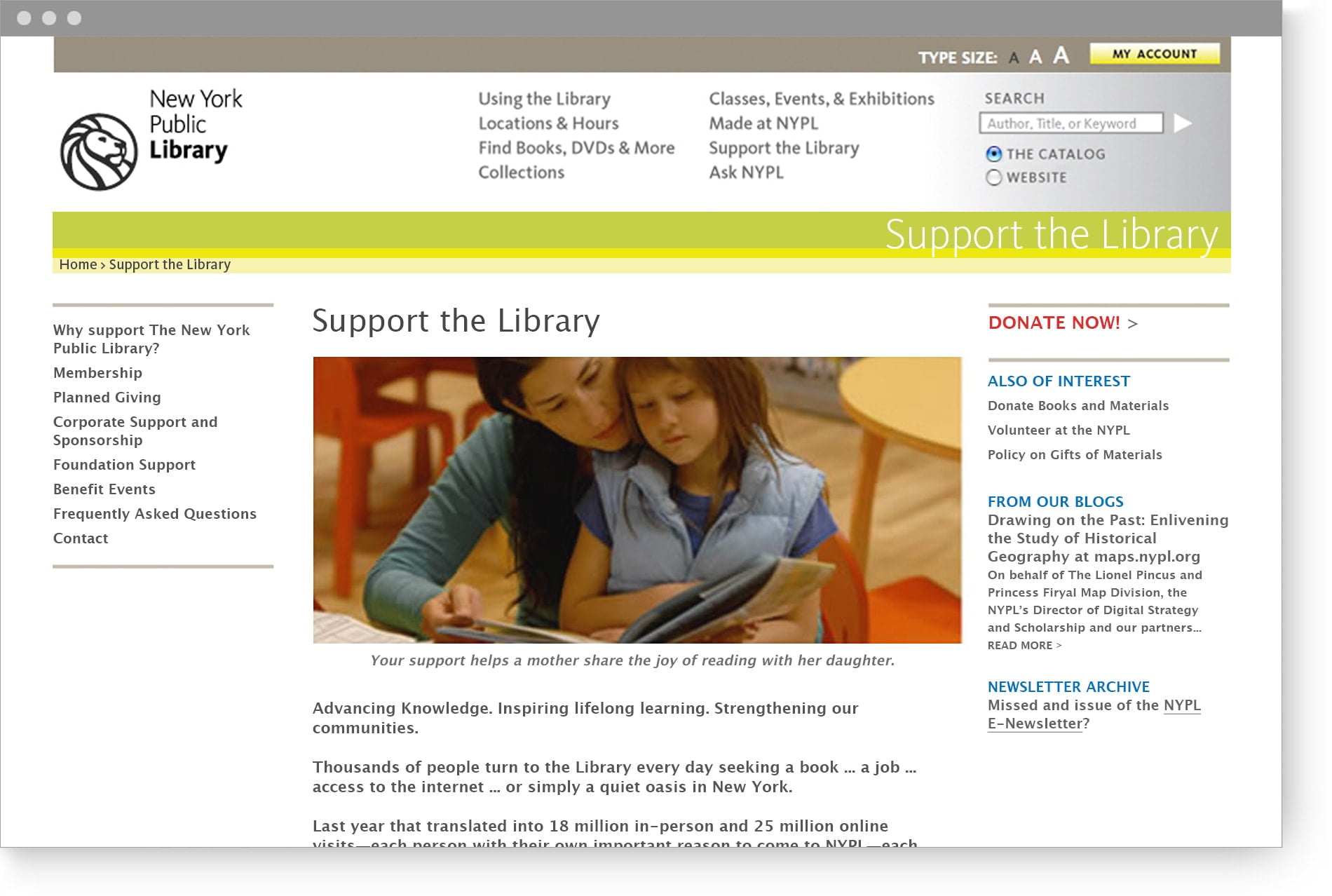 PROJECT
The New York Public Library considers its website to be its "fifth research library," in addition to its four brick-and-mortar research facilities. A portal to immense online resources, the site serves as a digital diplomat for the organization, serving residents of New York City and the world.
As part of the NYPL's graphic identity redesign, I redesigned the look and feel of nypl.org, working in collaboration with NYPL's in-house design team and developers. Built on the open-source Drupal platform, it is designed to be continually improving and evolving. With thousands of pages, the website revamp includes deep, improved searchability, live help from librarians, and massive databases of the NYPL's holdings. Visitors can access listings of free classes, programs, events, and online exhibitions, browse reading lists, and sign up online and hold materials. Community offerings are at users' fingertips, as are librarian blogs, vast digital collections with millions of images, and a trove of other resources.
Within two years the redesigned website saw a 23% jump in annual traffic: 31.2M visits from more than 221 countries worldwide.
. . . . . . . . .
SERVICES
Creative direction | Website graphic design