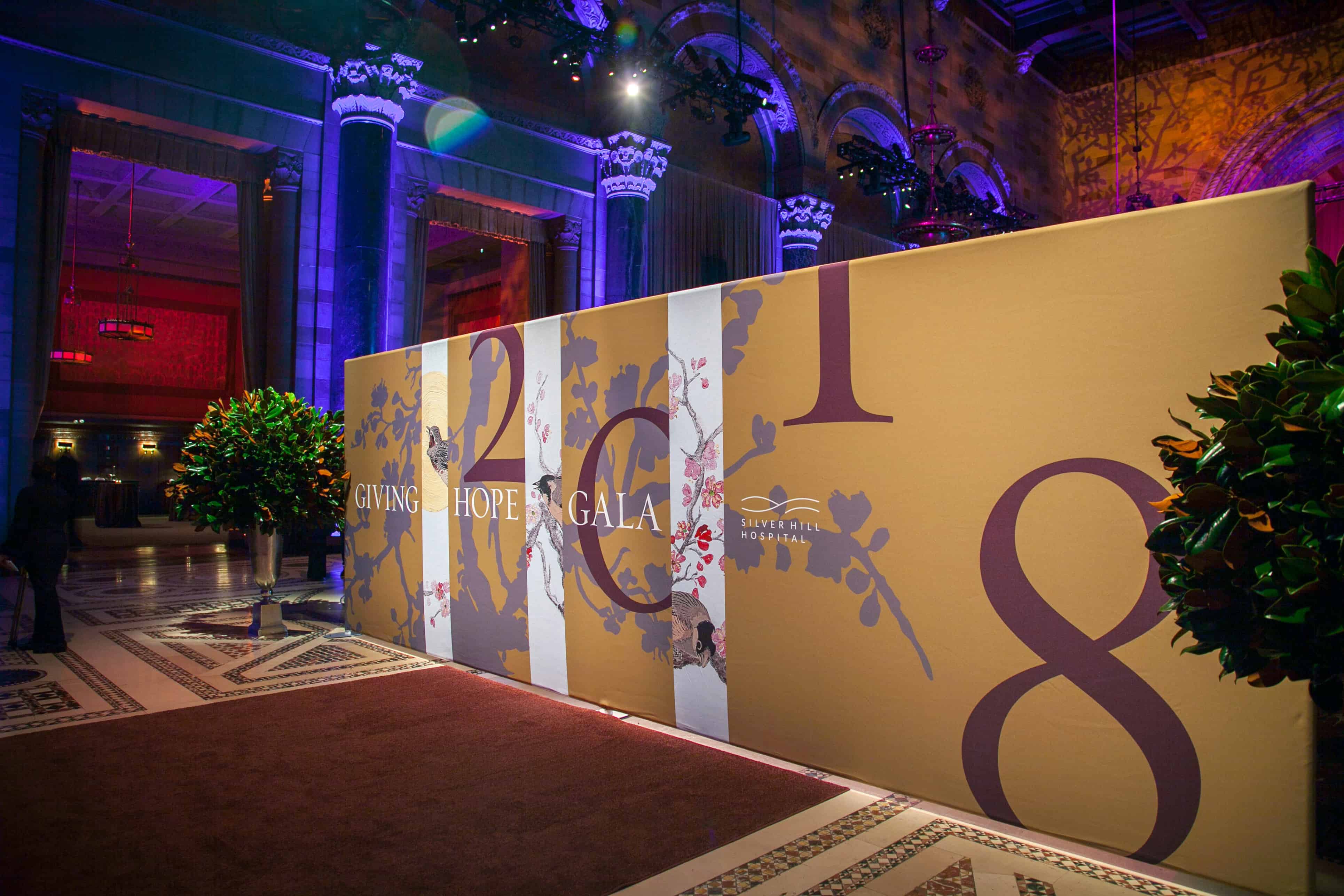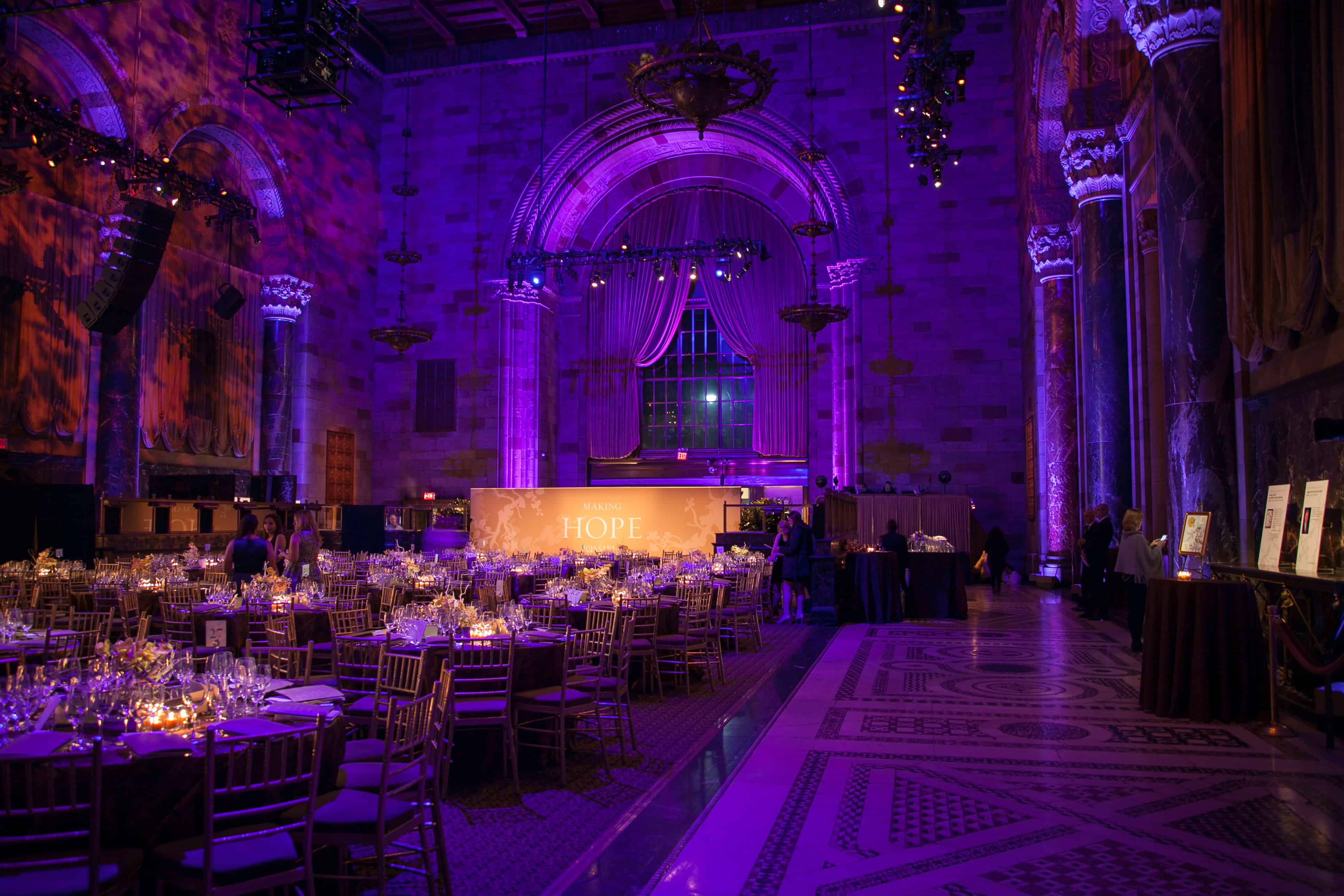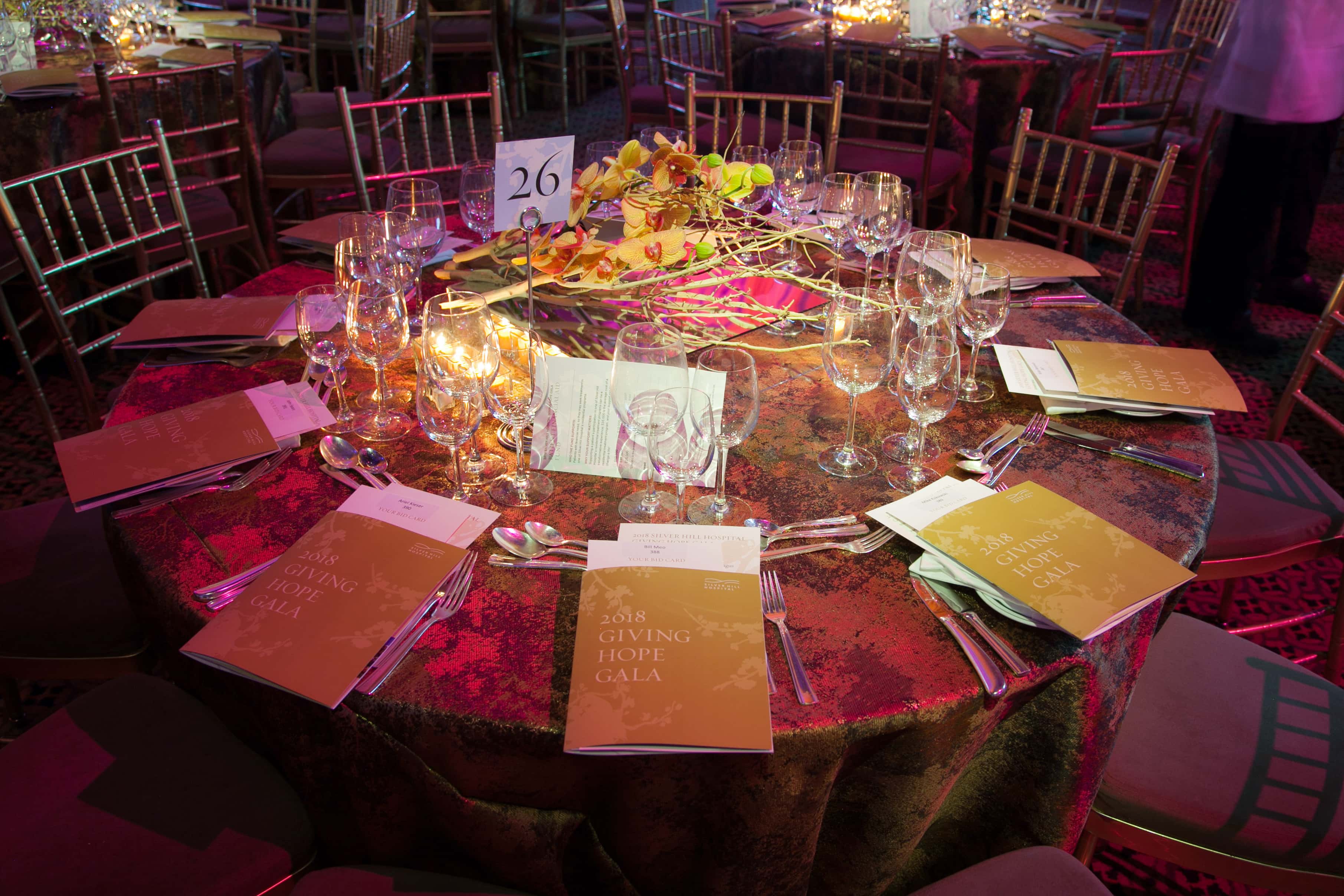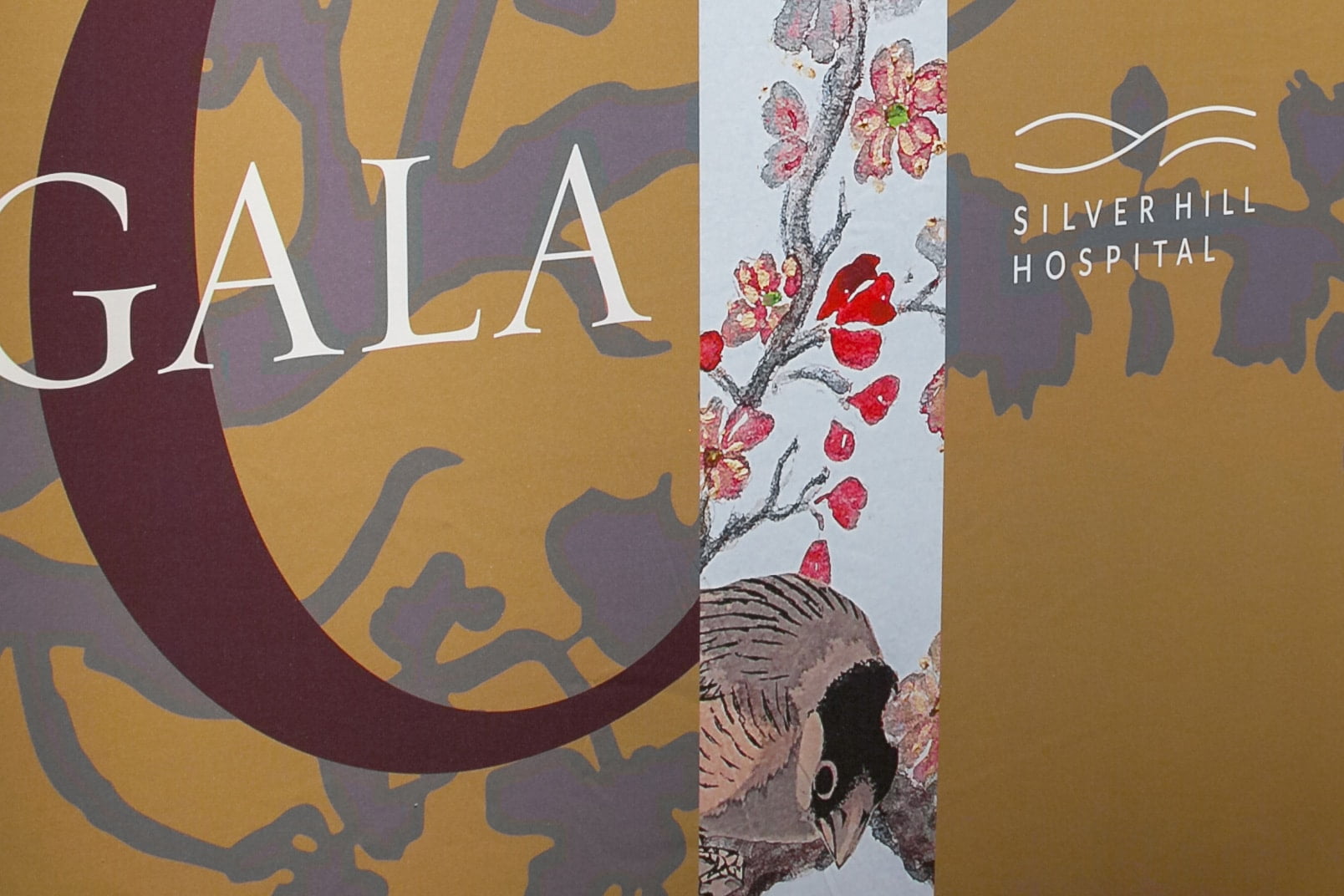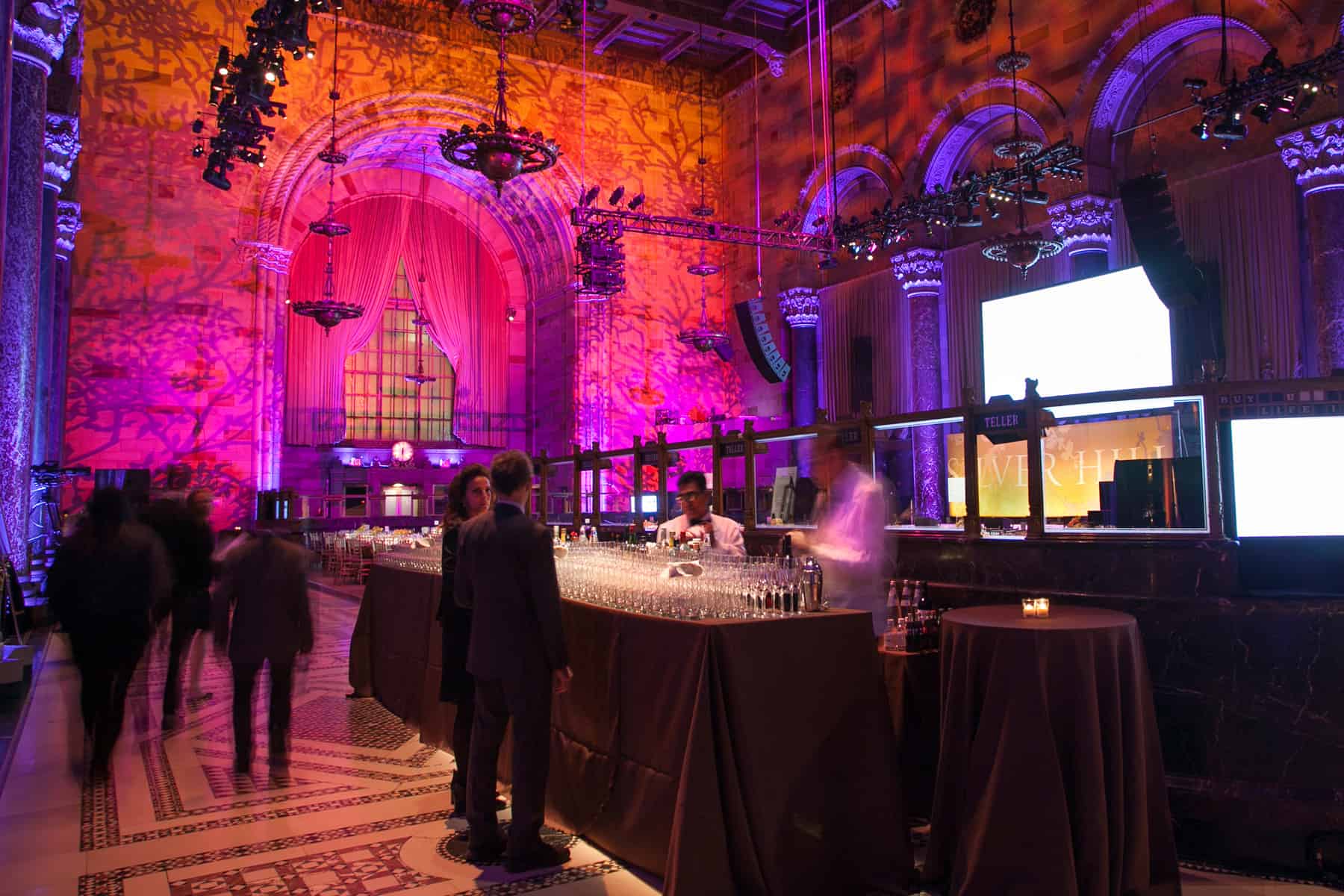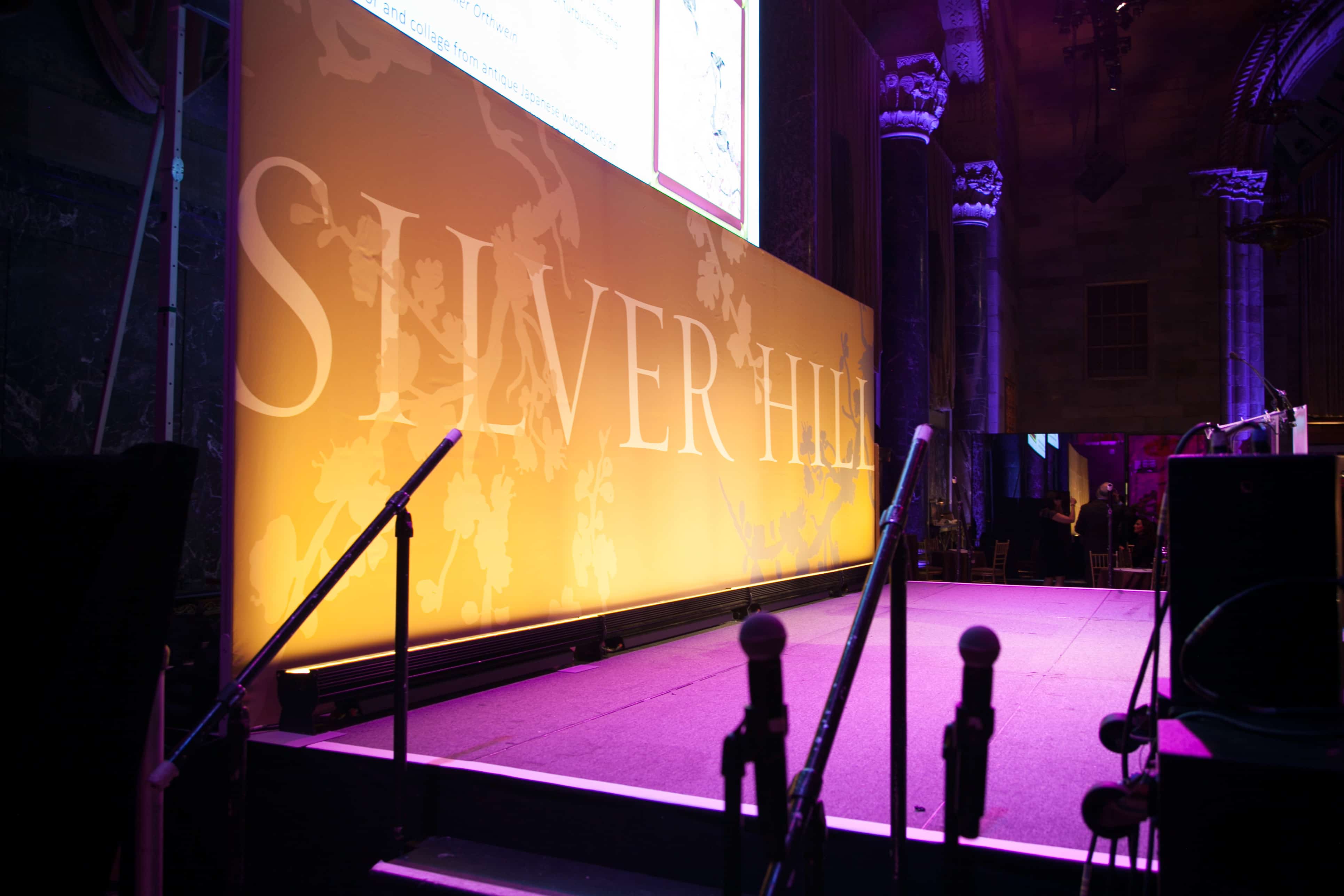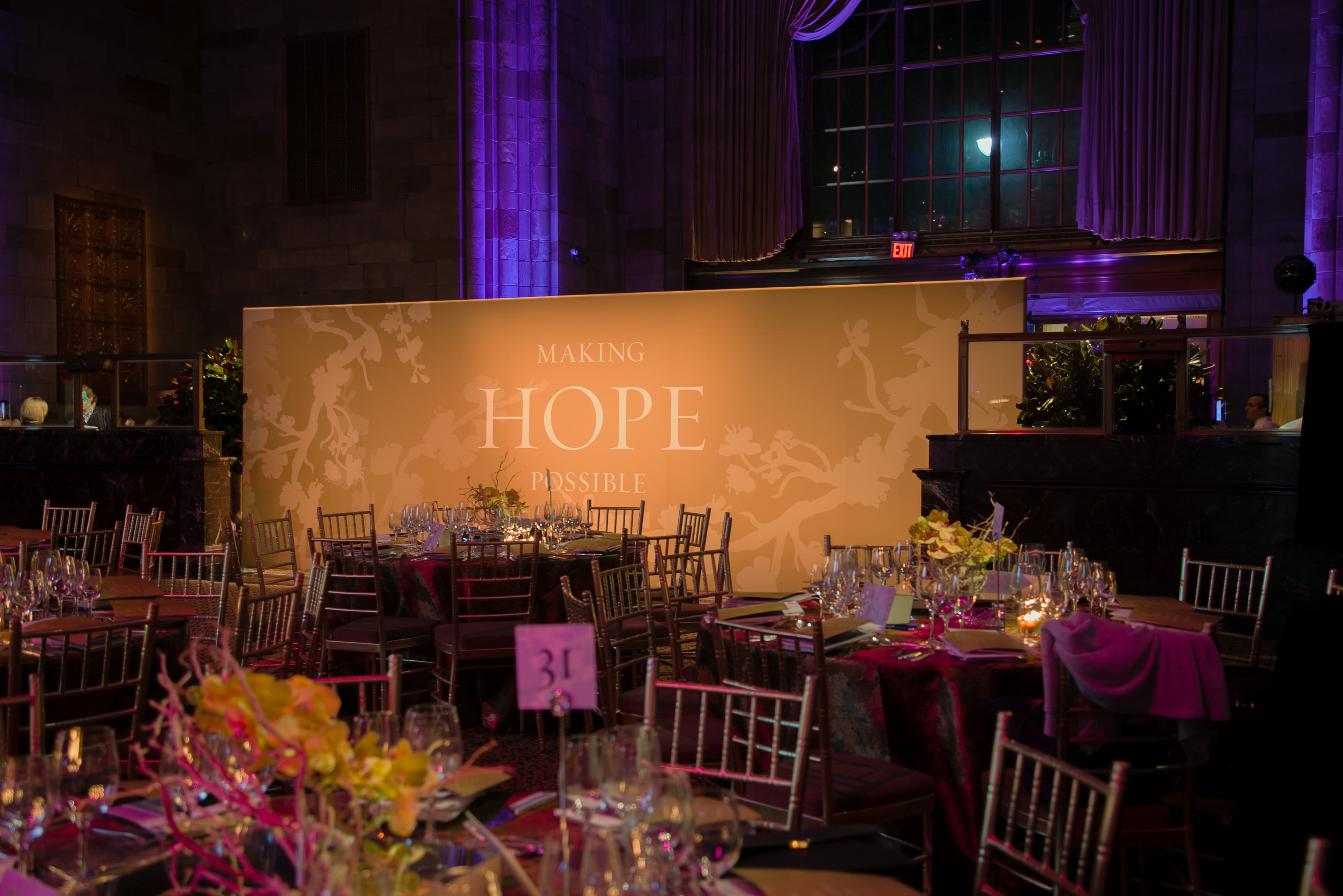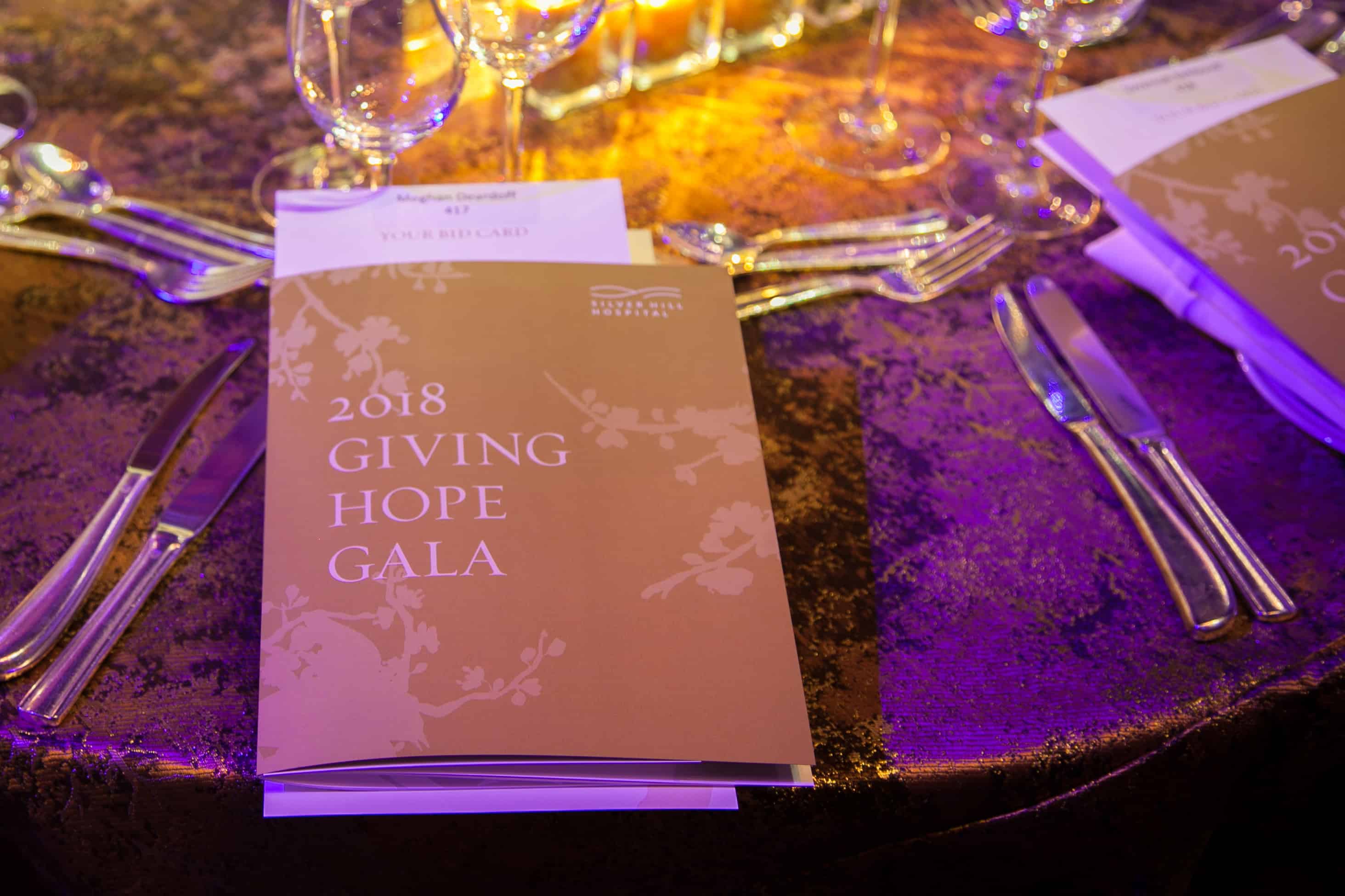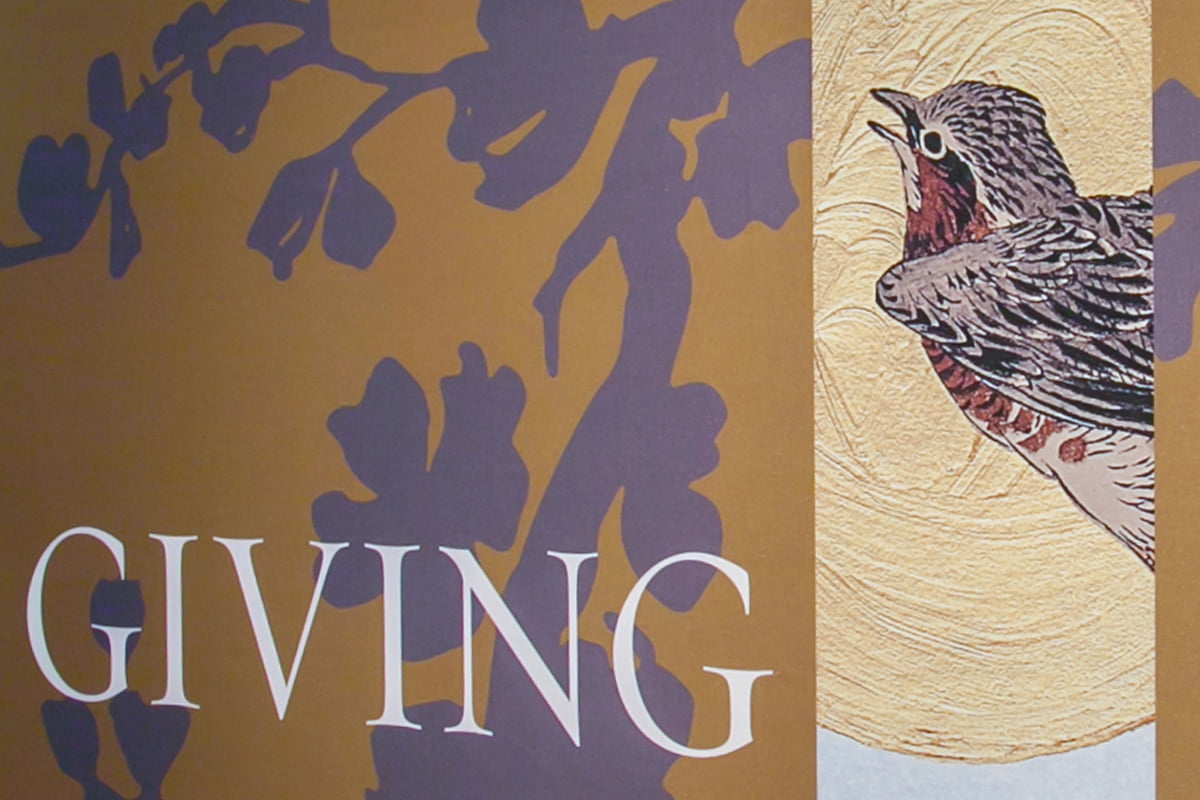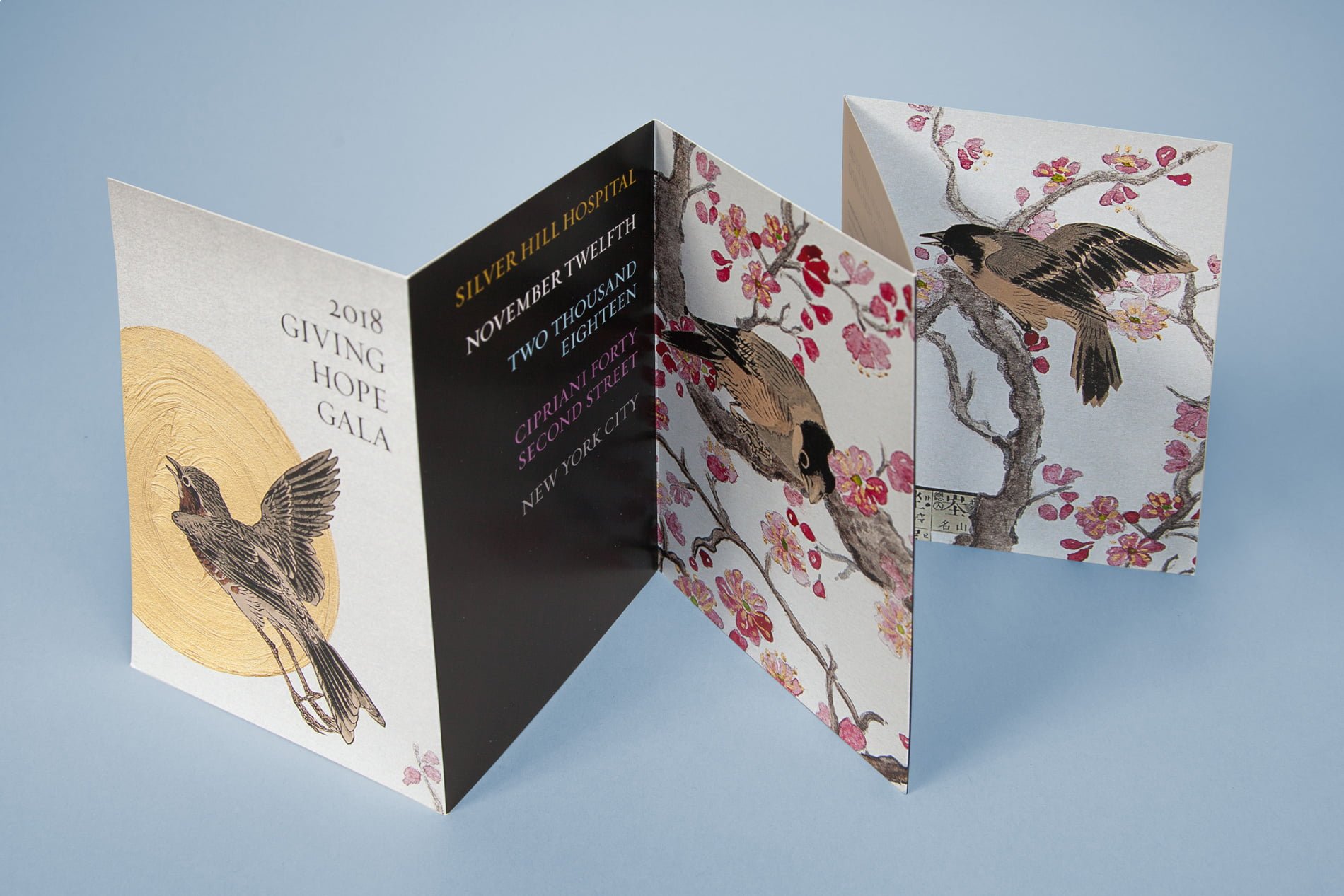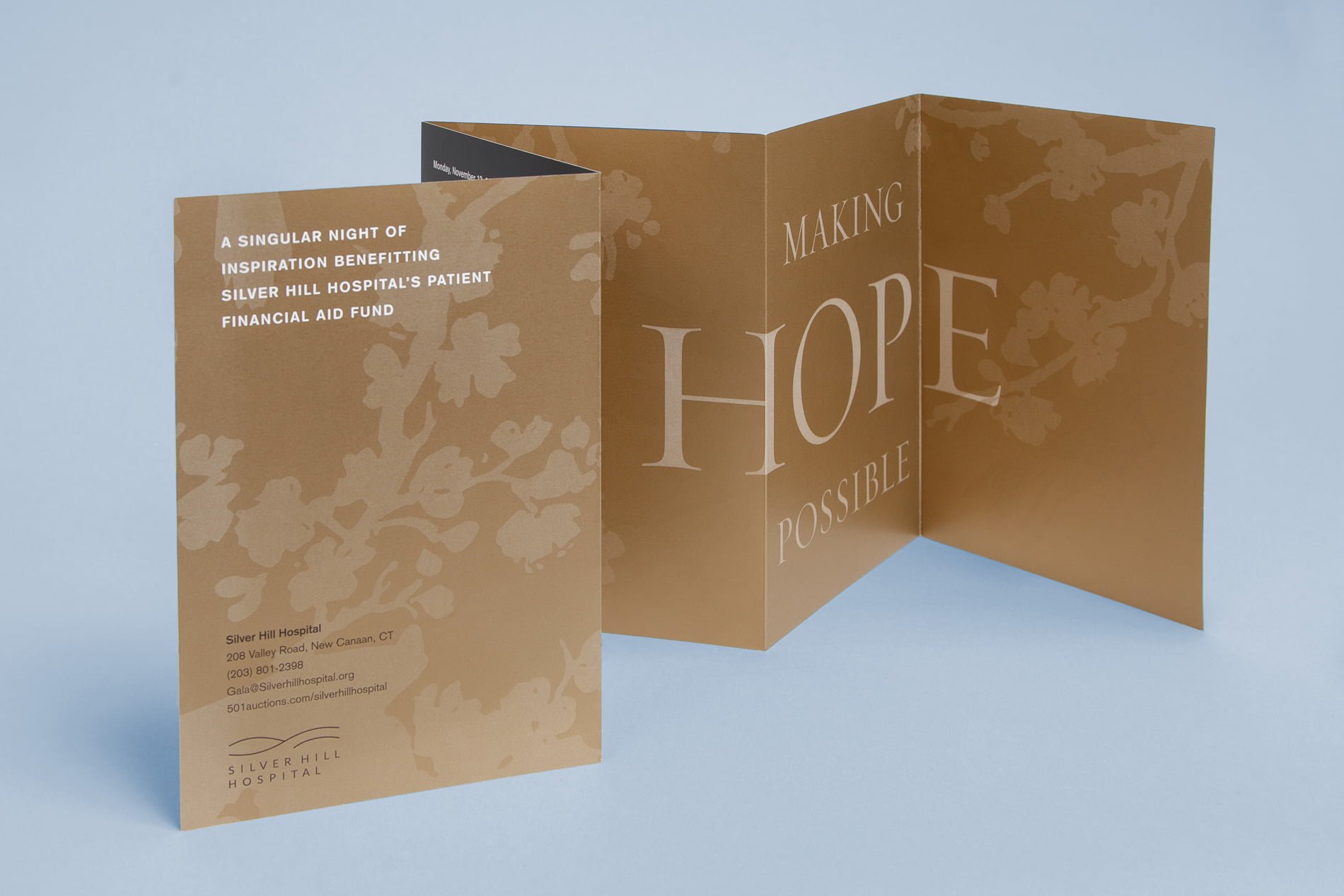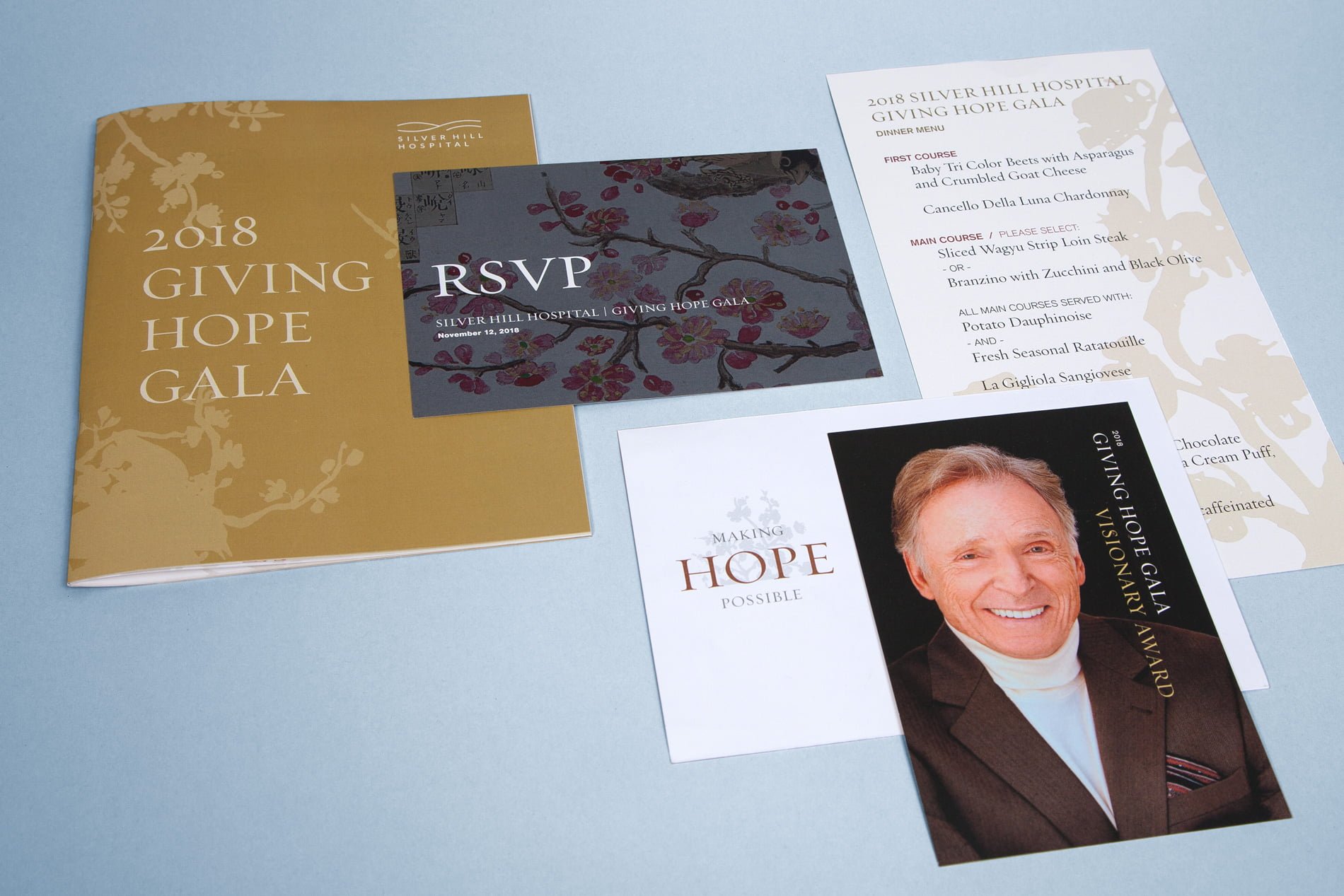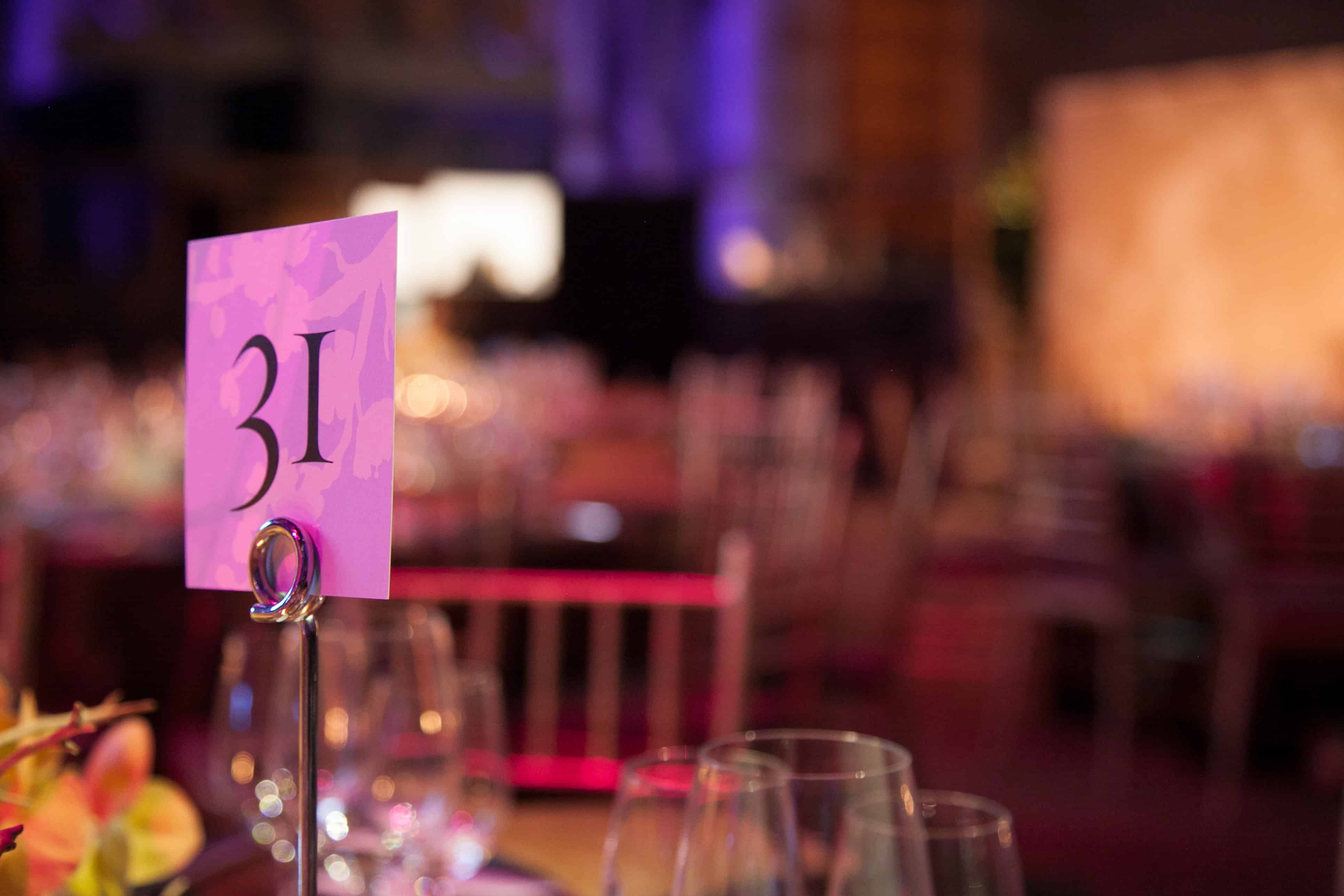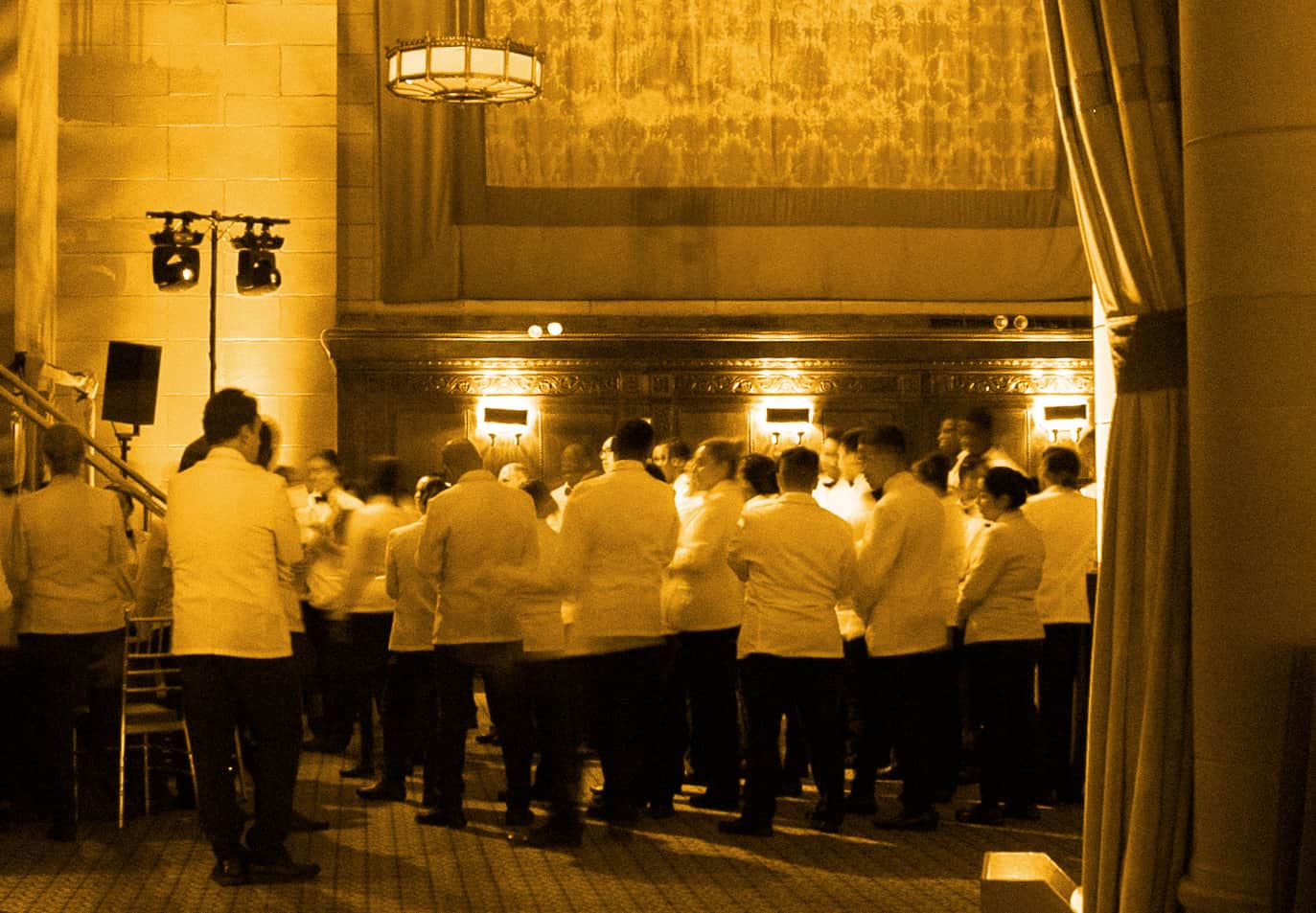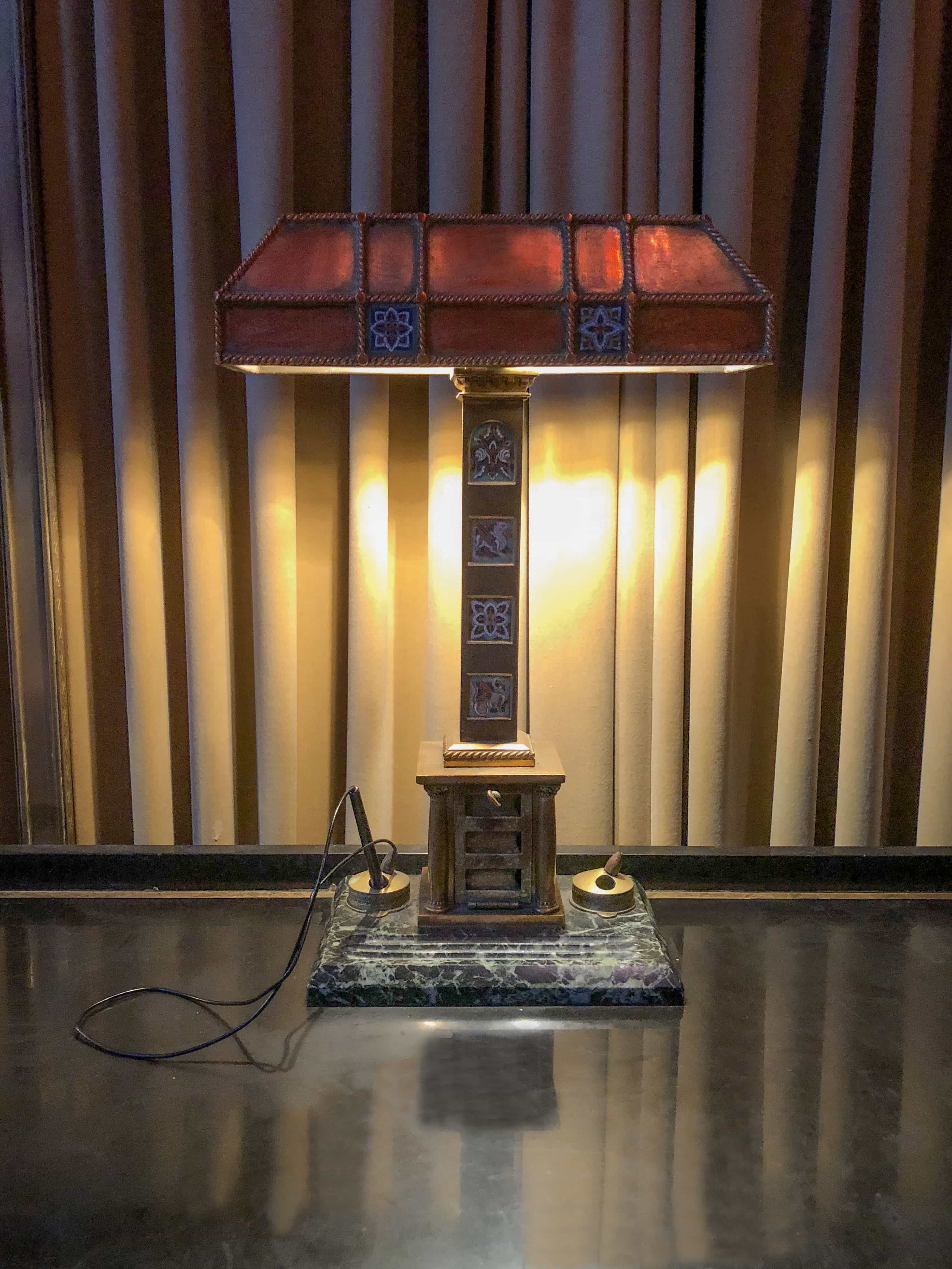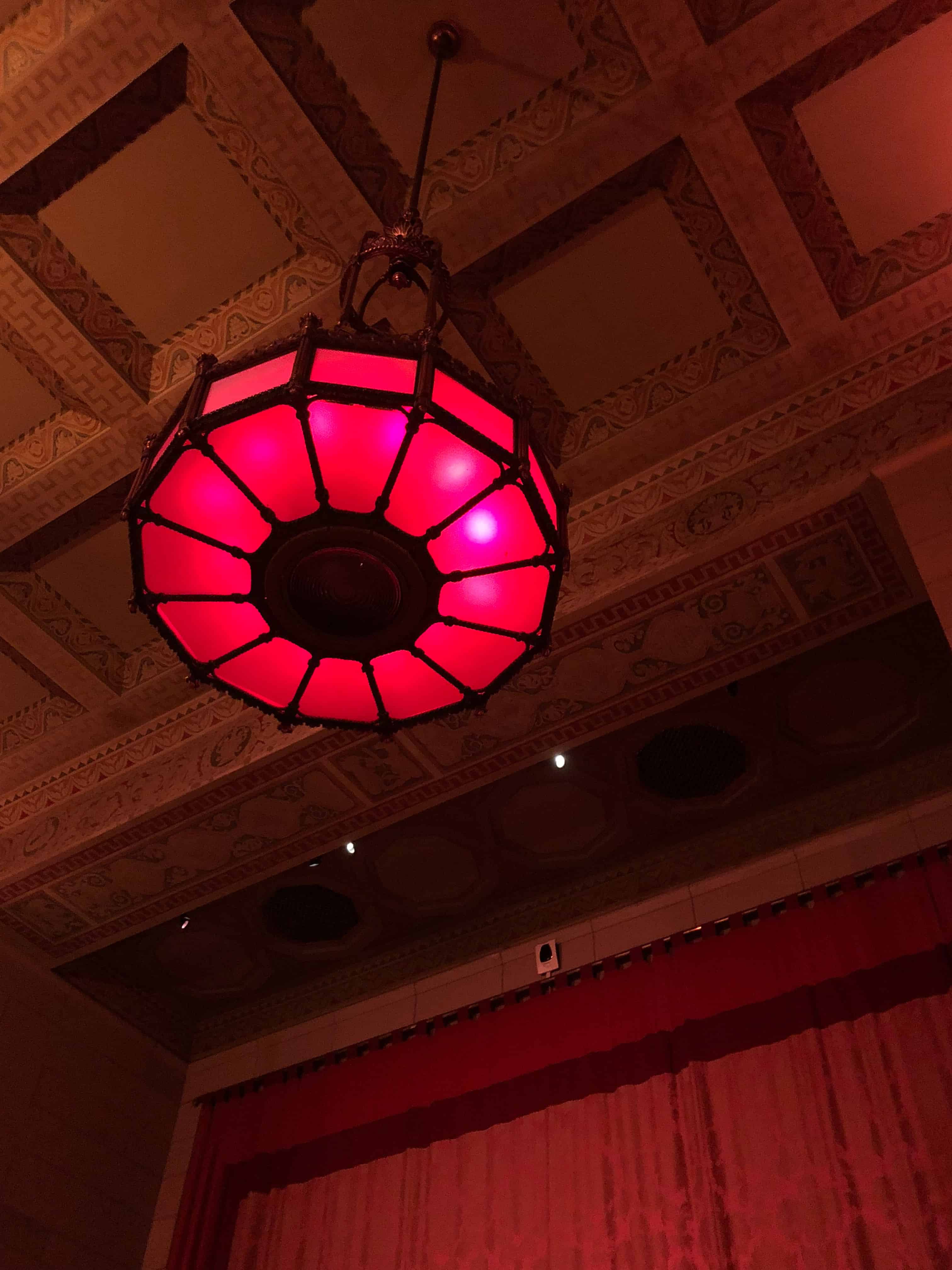 CHALLENGE
Silver Hill Hospital is a unique facility providing care for those battling mental health issues, substance dependency, or both. Their clientele are from diverse socioeconomic backgrounds, some requiring financial assistance to help defray the costs of care. To this end, the hospital holds a gala fundraiser annually. Part auction, part dinner, part nightclub, it is traditionally held at the world-renowned Cipriani restaurant on 42nd Street in New York. This palatial space provides an awe-inducing environment that attracts high-level donors and social royalty alike, boasting involvement from such committee members as Susan Sarandon, Cindy Lauper, David Blaine, Steven Tyler, and Tommy Hilfiger, to name a few.
The hospital engaged me to create a look and feel to help brand the event, to be applied to an array of materials. These included large environmental graphics, projections, website imagery and identity guidelines, invitations and letterhead, menus, advertising, auction forms, and wayfinding.
PROCESS
The project's brief required using a particular image in the visual branding: a painting by artist Beverly Miller Orthwein, depicting a bird in three stages of being, each an analogy for steps of the recovery process. I adapted elements of the painting into illustrations that could be used across a variety of applications. Carried across all communications pieces, silhouettes of branches and flowering trees evoked Silver Hill's environment, the refuge that is the hospital's idyllic Connecticut campus.
RESULTS
This spectacular event drew more than 300 attendees. Between the auction and donor outreach, the hospital raised a whopping $800,000 in a single evening. The proceeds make a significant impact, allowing for numerous patients to receive aid for long-term care in the hospital's residential treatment programs.
. . . . . . . . .
SERVICES
Creative direction | Identity/branding | Digital design | Motion | Environmental graphics